Verizon fixed 5G service officially launched today in Houston, Indianapolis, Los Angeles, and Sacramento. The new residential broadband option could open up a new era in broadband competition. Or not.
Built on Verizon's own TF network standard, the fixed 5G service is gigabit capable and starts with an uncapped 300 Mbps tier for $70 per month to non-Verizon wireless customers and a discounted $50 per month to current Verizon wireless customers with a qualifying smartphone plan. The $50 price point for 300 Mbps is compelling, especially in the face of cable broadband competition.
Verizon is also offering the first three months free for initial customers. Verizon 5G Home customers also receive a complimentary Apple TV 4K or Google Chromecast Ultra device at installation, and receive three free months of YouTube TV vMVPD service, providing a double play option of broadband and OTT video. Free installation is also provided.
"The world's first commercial 5G service is here," said Ronan Dunne, President, Verizon Wireless in a prepared statement.  "We've formed incredible partnerships with many of the world's leading technology companies, the international technical standards bodies, public officials, developers and our own customers to drive the 5G ecosystem forward, faster than most had predicted. And now, actual customers. It's been an incredible journey…and we're just at the starting line."
Expect Verizon to play up being first to 5G. The company has every intention of declaring itself the first to 5G globally, with a high-reliable, high-performance wireless product. It's a playbook Verizon has used effectively with 4G, and one they intend to extend to 5G. First with this fixed product, and also with mobile 5G in 2019.
Competitive Implications
Verizon's primary competitive target is cable companies, who generally speaking have higher priced broadband-only packages, especially above 100 Mbps. Comcast is currently marketing a 250 Mbps tier service for $80 month in Houston, with a no term contract and a 1 TB monthly data cap. Slower speeds at higher costs. Comcast does match the $50 tier, but with 60 Mbps speed.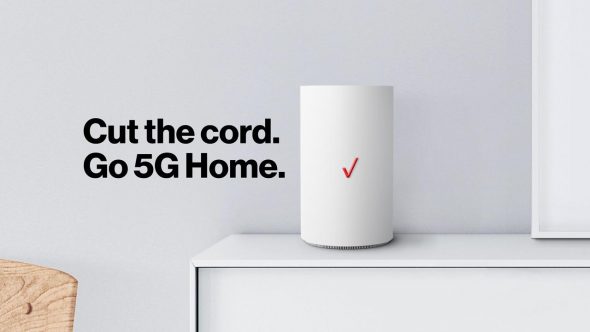 This will be an interesting competitive dynamic to watch. Verizon is by no means assured a victory, despite the more attractive pricing. Verizon fixed 5G Home service will have limited availability, clustered in high-density areas, and we have no history to go on regarding this network's performance at scale.
But there are also some clear advantages, including a superior retail footprint where Verizon has significant touch points with new and existing customers. I suspect we'll see a heavy dosage of mobile and fixed broadband service packaging, in the hopes of luring quite a few cable broadband customers away.
I don't expect cable broadband competition including Comcast and Charter to just stand still and allow Verizon to cherry pick their customers, however. Expect to see a respectable response in these markets and beyond. Verizon is on record of saying they see a potential fixed 5G market of 30 million homes across the country. Let the games begin!