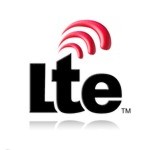 The CBRS Alliance, announced yesterday, aims to "develop, market and promote" LTE-based offerings in the 3.5 GHz, also known as the Citizens Broadband Radio Service (CBRS), band. Although much of the talk around the CBRS band has focused on using it to support fixed broadband wireless service, the alliance has a broader view of what the technology could support.
Founding members – including Alphabet's (Google) Access Technologies, Federated Wireless, Intel, Nokia, Qualcomm and Ruckus Wireless –announced earlier this year that they would work together to develop 3.5 GHz solutions. At that time the companies said they wanted to make CBRS solutions as "widely available" as possible.
They noted, for example, that "private enterprises, venues and fixed operators could autonomously deploy high-quality in-building LTE networks into which all mobile network subscribers [could] roam." This would expand wireless operators' footprints and capacity and give subscribers a "consistent" experience, "particularly in challenging places such as indoor locations, venues and corporate campuses."
CBRS Alliance Plans
Interest in using CBRS spectrum for commercial wireless communications has soared since earlier this year, when the FCC voted to make spectrum between 3550-3700 MHz available on a licensed and unlicensed basis.
Using the spectrum will present some challenges, however, because users in some geographic areas will have to share spectrum with existing government users, who will have priority access. To this end, the CBRS Alliance said it "actively supports" work by the Wireless Innovation Forum aimed at protecting federal users and managing coexistence among those sharing the band.
The CBRS Alliance said it aims to conduct field trials in the second half of this year and that it is developing an official certification process.
Access Technologies' participation in the CBRS Alliance is noteworthy because the business is part of Alphabet, the parent company of Google. After making fiber-to-the-home deployments in several markets, Google apparently may be switching gears toward broadband wireless. The company earlier this year was approved to conduct trials in the 3.5 GHz band in Kansas City and recently delayed plans to deploy FTTH in the San Francisco Bay area, generating speculation that the company aims to use a wireless solution instead.
Upstarts who want to use fixed broadband wireless in the 3.5 GHz band include Infiniti Broadband.
Beyond UMTS
The CBRS Alliance is just one example of increased attention to broadband wireless on the part of the telecom industry. AT&T recently said it plans to use broadband wireless for some of its Connect America Fund build-out requirements. The company is looking at using an LTE-based solution in spectrum bands for which the company already holds licenses, an AT&T executive said recently.
Meanwhile, Verizon is aggressively pursuing the possibility of using 5G wireless in fixed deployments.