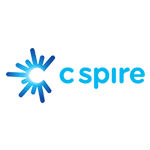 Regional operator C Spire has launched a new app based TV service, C Spire TV, which leverages third party streaming devices as a replacement for set-top-boxes. C Spire has been working on this evolution for over a year and announced its commercial launch last week.
The TV app approach is built on the MobiTV platform and currently supports Amazon Fire TV, Android TV, Apple TV, and soon, Roku. Rather than using a C Spire provided set-top-box, customers provide their own streaming device and download the C Spire TV app to access their programming.
The approach eliminates STB fees for customers and STB headaches for C Spire, shifting the equipment responsibility on to subscribers. It potentially reduces truck rolls for C Spire and saves the CAPEX associated with STBs. It will be interesting to see the customer care implications of this approach, as customers have some added responsibility in turning up their service.
"Consumers get the best of both worlds with robust software platforms from the biggest names in the technology world and our cutting-edge apps and superior service," said Ashley Phillips, general manager of C Spire Home Services in a press release. C Spire also operates a regional wireless network in the southeast and is the largest privately held wireless operator in the U.S.
OTT Confusion
Contrary to some reporting on this launch, this is not an OTT service. C Spire will deliver their existing channel line-up, including local broadcast channels, across their existing fiber network, with the only main difference being the customer premises equipment and the middleware.
C Spire has been operating a traditional pay-TV system for some time, which uses traditional STBs. The new C Spire TV is only available to their FTTP subscribers. They will execute a 'cap and grow' strategy, with new fiber customers getting this new C spire TV. They still will have an embedded base of STB customers for some time to come.
[embedyt] https://www.youtube.com/watch?v=0Gx7RF2QL9k[/embedyt]
C Spire TV does offer some distinct differences beyond the 'STB-less' function. It features a cloud DVR and an all-HD channel line-up. There is a Replay TV feature, allowing subscribers to view programming on approved networks from the last three days on-demand. C Spire TV also features a recommendation engine, built on learned customer viewing habits.
Pricing starts at $65/month for 100+ HD channels and 50 hours of cloud storage. But that only gets you one stream. Additional streams are charged at $5/month and C Spire is recommending each member of a household get their own stream. Sounds quite similar to STB rental fees, at least from a customer point of view.
Additional programming packs are available from $10 – $20 per month, as well as premium networks. There currently isn't a full mobile experience, although C Spire says subscribers can view content on their cloud DVR on mobile devices (from select networks that allow it) and they offer authenticated access to network operated mobile apps.
Evolutionary Step
This move is one of many by traditional pay-TV operators who are looking to evolve in a rapidly changing video landscape. Just in the past couple weeks, both CenturyLink and Charter have launched streaming initiatives. Several operators already port their live channel line-up to Roku apps, including Comcast.
In a previous interview with Telecompetitor, C Spire manager of market development and deployment Jared Baumann discussed C Spire's strategy.
"We're ready to evolve and change and with this evolving and changing world, C Spire has realized very quickly that we cannot continue to just do things the way we've always done them and the way a traditional cable provider might provide a service," said Bauman. "And so our goal at C Spire is to do away with the set-top-box…customers don't like to have to deal with the fees and we don't like to have to deal with the cost and we don't like to have to deal with the upgrades."