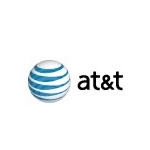 An announcement from AT&T today about the company's GoPhone service is a reminder of the increasingly important role that prepaid plans are playing in today's wireless marketplace.
The company added unlimited texting to Canada, Mexico and 100 countries to its $25 per month GoPhone prepaid rate plan – an option that previously existed only for the company's $50 per month or $2 per day plans.
"This added value gives [customers] more opportunities to connect with friends and family while still keeping their budget in check," said Mark Collins, senior vice president of data and voice products for AT&T, in today's announcement.
GoPhone is AT&T's brand name for its prepaid offerings.  While the $50 per month GoPhone plan includes unlimited nationwide calling, texting and web on eligible phones, the $25 per month plan only includes 250 minutes of nationwide calling.
Clearly the customers who use GoPhone services watch every dollar spent closely, as evidenced by the fact that the carrier also offers a prepaid plan that allows customers to pay two dollars per day for each day they use their phone.
The year 2010 was an important one for the cellular market — as prepaid wireless net customer additions outnumbered postpaid for the first time, according to research from the New Millenium Research Council.  The change was a reflection, in part, of the sluggish economy and also a sign that the traditional postpaid wireless market had become saturated.
In recent years, carriers have such as AT&T have focused more heavily on the postpaid market. The prepaid mobile broadband market has been particularly hot lately, with several carriers – including Virgin Mobile,  Verizon Wireless  and even Walmart recently making announcements in this area.
The international aspect of GoPhone plays to AT&T's strength as an international carrier and reflects the importance of the immigrant market as a potential new revenue source.
A list of the 100 countries to which GoPhone customers can send free texts is available on the AT&T site.