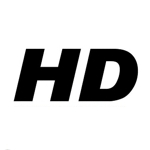 Consumers have quickly gotten used to HDTV and movies. Soon, they'll have access to HD Voice services. Looking to pave the way are companies like Chicago's Neutral Tandem, which today announced a High Definition (HD) wideband voice interconnection service for telecom carriers.
HD voice offers greater voice resolution and clarity, "meaning that conference call users can better understand other speakers and enhanced applications like IVR (Interactive Voice Response), speech recognition and transcription systems work with greater accuracy," the company explains.
Neutral Tandem's HD Voice interconnection service aims to provide carriers and service providers the ability to efficiently route HD voice calls between competitive carriers and hosted VoIP providers. The company has used the new solution to interconnect with VoIP provider 8×8 Inc., which launched HD calling to business phone service subscribers in January 2010.
Neutral Tandem's service requires a SIP (Session Initiation Protocol) interconnect that routes HD voice across its network. They claim they can terminate calls to more than 550 million terminal end points whether or not the terminating party can complete wideband voice.
"As a proven leader in offering HD interconnection solutions for service providers, Neutral Tandem's solution makes it easy for us to provide the enhanced audio fidelity required by our subscribers and completes the calls across its all-IP network," commented 8×8 chairman and CEO Bryan Martin.
Added Neutral Tandem COO Surendra Saboo, "We are excited to provide a comprehensive HD Voice solution to support carriers deploying wideband voice technology. We have designed our solution to be straightforward, without requiring complex routing tables or special number provisioning. We look forward to speaking with other carriers and service providers who are planning wideband voice deployments regarding testing and interconnecting to our HD voice service, to maximize the value for their customers."
HD voice has been touted as next generation voice for some time now, but has seen its share of fits and starts. Some analysts believe HD voice can be used to differentiate voice offerings and add value to legacy voice services which may be in declining favor among consumers.