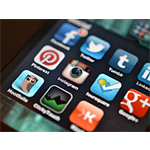 Smartphone users' heart rates rose an average 38% when they experienced delays in loading of Web pages while working under pressure, according to new neuroscience and smartphones research from Ericsson. Delays of six seconds in streaming video caused stress levels to increase one-third.
Offering context, Ericsson pointed out that this level of stress is the equivalent of that experienced while taking a math test or watching a horror movie alone. Furthermore, experiencing a pause once a video has begun caused smartphone users' stress levels to rise dramatically, Ericsson highlights in a press release.
Ericsson's neuroscience and smartphones research used wireless electroencephalography technology, pulse meters and eye-tracking equipment. Part and parcel of the Mobile World Congress edition of the Ericsson Mobility Report, the results highlight the extent and depth of emotional impact that mobile device and network quality of experience have on users.
Neuroscience and Smartphones
Ericsson's researchers measured network operators' Net Promoter Score (NPS) based on smartphone users' experiences. Operators' NPS rose significantly – by 4.5 index points – when users experienced no delays.
NPS scores dropped an average of four points when users experienced moderate delays in receiving content and when they encountered re-buffering. Moderate delays have direct, double-negative consequences for mobile service operators, Ericsson noted, in that they resulted in lower brand engagement and increased engagement with competitors.
Additional highlights include:
Social networking is second only to video for driving mobile traffic growth. Over the next six years total social networking traffic will be around 12 times that of the previous six years
68 million mobile subscriptions were added worldwide in Q4 2015, including 5 million in the U.S. (5 million)
The total number of mobile subscriptions in Q4 2015 reached 100 percent penetration at around 7.3 billion – the same number of mobile subscriptions as people in the world
Global mobile data traffic grew 65 percent between Q4 2014 and Q4 2015
There are now one billion LTE subscriptions worldwide, with approximately 160 million additions in Q4 2015