Underline, a network operator that was in stealth mode until now, plans to build open access networks with a twist, beginning in Colorado Spring, Colorado. We talked to Underline founder and CEO Bob Thompson about the company.
Some open access networks are essentially aggregation networks, and the network operator sells connectivity on those networks to other network operators that build the last mile network infrastructure. According to Thompson, it's quite common for multiple internet service providers to divide up the community and "the consumer still ends up with one ISP."
Underline Open Access
Underline's plan is different. The company plans to deploy a fiber-to-the-home network reaching every home in the community and even plans to provide Wi-Fi connectivity within the home. The service also will automatically come with built-in cybersecurity, including AI-based pattern recognition network monitoring.
Speeds available will include symmetrical 500 Mbps service, symmetric gigabit service and 10 Gbps service.
All service providers will charge prices established by Underline and will split revenue with Underline in a manner that is "reflective of activity," Thompson said.
The price for the 500 Mbps service for residential users will be $49 a month and 1 Gbps service will cost $65 monthly. Business customers will pay somewhat more for those speeds.
The 10 Gbps service will cost $295 a month, and speeds as high as 100 Gbps will be available for enterprise customers.
Underline also plans to provide a digital marketplace that will enable consumers to choose from different service providers – and easily change providers if they so choose.
"An ISP has to get your business and compete to keep you as a customer," observed Thompson.
Multiple ISPs –apparently three, based on comments made by Thompson — already have signed on to offer service on the Colorado Springs network.
How will they differentiate their offerings?
One of the companies, Thompson said, is "family-owned and friendly" and has "a certain way they tell their story." Another is local to Colorado Springs.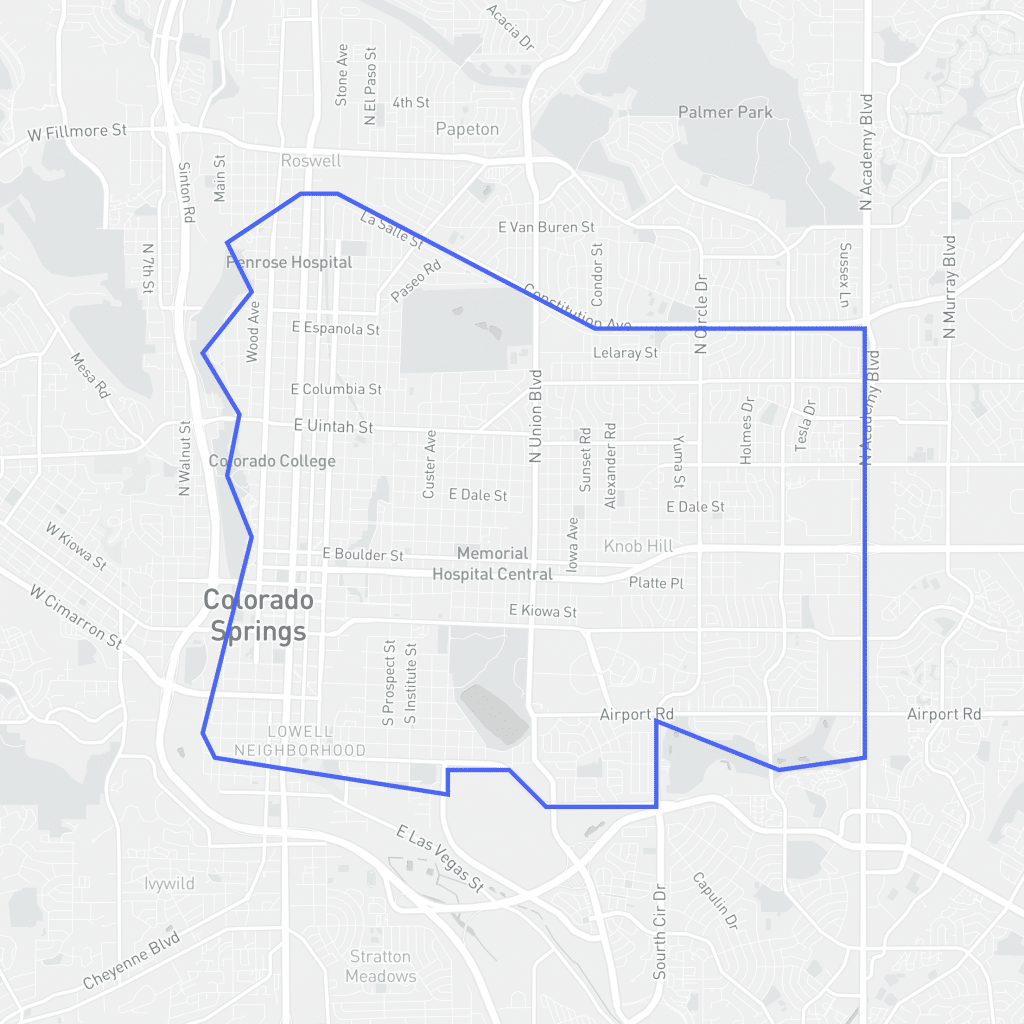 "Value-added services are a big part of where they will differentiate," Thompson said. "One will offer IPTV, the other two won't. All of them will offer VoIP but they will use slightly different technology and pricing. And one has a home security management product."
According to Thompson, Underline will only work with providers that have high customer service satisfaction ratings in markets that they currently serve.
Beyond Colorado Springs
Underline already is looking at markets beyond Colorado Springs.
"We have a data science team tasked with building tools to assess communities based on different attributes we think are important," he said.
Among these are demand point density per fiber route mile, the population productivity ratio, and the digital divide index.
"We like communities where we can make a social impact," he said.
Thompson estimates that there are about 2,500 communities with populations between 20,000 and 750,000 that might be target markets for Underline.
Communities of that size tend to be "ignored by the incumbents" that favor markets with larger populations, Thompson said. And unlike the smallest markets, the markets that Underline targets generally don't benefit from government broadband funding programs.
Also in Underline's plans: offering "deeply discounted" internet connectivity to low-income households. Those households will get the same 500 Mbps symmetrical service that higher-income households get, he said.
According to a press release, Underline is backed by venture investors, including FinTech Collective, Revolutions Rise of the Rest Seed Fund, Seavest Capital, Fantail Ventures and "several private family offices."