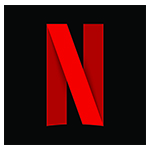 Netflix is asking the FCC to establish a 10 Mbps downstream, 1 Mbps upstream definition for mobile broadband and to consider the impact that broadband caps have on the deployment of advanced telecom capability. The OTT video provider made its comments in a filing pertaining to an ongoing proceeding (hat tip to DSLReports.com) about whether broadband is being deployed to all Americans in a reasonable and timely fashion.
"Data caps (especially low data caps) and usage-based pricing . . . discourage a consumer's consumption of broadband, and may impede the ability of some households to watch Internet television in a manner and amount that they would like," argues Netflix in the filing.
Netflix asks the FCC to consider the possibility that low data caps on wireless networks and any data caps on wireline networks may "unreasonably limit Internet television viewing."
Impact of Broadband Caps
According to Netflix, a data cap of 300 gigabytes (GB) per month is required "just to meet the Internet television needs of an average American" without including data required for web browsing, downloads and other needs. The Netflix filing also notes that when T-Mobile eliminated data caps on viewing of certain video programming, consumers watched more video on their mobile devices.
The 10/1 Mbps mobile broadband definition is required because that speed meets "consumer expectations that they can watch Internet television on their mobile devices," Netflix says.
Other recommendations from the Netflix filing:
The FCC should clarify that broadband providers that impose broadband caps only on certain video services "skew consumer choices."
The commission should continue its "watchful vigilance" over ISP interconnection practices.
Higher broadband speed benchmarks may be necessary in the future.
Netflix and other OTT providers already have had some victories with the FCC. In response to OTT providers' complaints, for example, the FCC ruled in its Open Internet Order that it had the authority to oversee interconnection agreements – a power the commission had not previously exerted.
Network operators undoubtedly will challenge Netflix's comments – particularly Netflix's assertion that data caps are "an ineffective network management tool."
Resolution of this issue will likely depend on the FCC's interpretation of Net Neutrality guidelines imposed in the Open Internet Order. Those guidelines prohibit "unreasonable" traffic discrimination, but network operators are allowed "reasonable" network management practices.