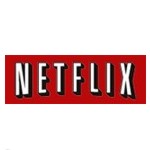 The Netflix train does not appear to be slowing down. In fact it may be accelerating. Their recent 1Q 2015 earnings report highlights over 60 million subscribers, with 40 million in the U.S. alone. All of those subscribers streamed 10 billion hours of video in 1Q 2015 alone. That's a lot of bandwidth, and "…more evidence that consumers around the world are embracing the Internet TV revolution," says Netflix CEO Reed Hastings in a letter to shareholders.
Netflix Subscriber Growth
Netflix added 4.9 million new subscribers in 1Q 2015, a record for them. They predicted 4.1 million. In comparison, they added 4 million during the same period a year ago. Of the 4.9 million, 2.3 million were in the U.S. They added more subscribers internationally, at 2.6 million, demonstrating their thirst for international growth.
Hastings attributes this accelerated growth to their growing amount of original content, including House of Cards. In addition to House of Cards, Hastings cites excitement around a growing amount of Netflix series including Unbreakable Kimmy Schmidt and Marvel's Daredevil.
You can expect to see more marketing spend focused on this original content, said Hastings. The Netflix CEO said they will also shift some U.S. marketing dollars towards international markets, further fueling the international growth they desire.
HBO Now Threat?
Netflix's growth and success has not gone unnoticed. It prompted HBO to launch their own streaming service, HBO Now, this year. Many see Netflix as a direct competitor to HBO – king of the Internet premium subscription video service, whereas HBO has been king of the linear TV premium subscription service. Hastings doesn't seem to see it that way though, at least that is what he says publicly.
"As we have said in the past, Netflix and HBO are not substitutes for one another given differing content," said Hastings. "We think both will continue to be successful in the marketplace, as illustrated by the fact that HBO has continued to grow globally and domestically as we have rapidly grown over the past 5 years."
HBO has a long way to go to catch Netflix on the streaming front. Recent research from Sandvine highlights even with HBO's popular Games of Thrones series, their streaming impact for both HBO Go and HBO Now is minimal, compared to Netflix.