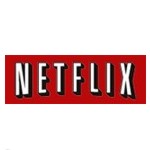 Netflix subscriber growth continues its upward path. The company added 6.74 million subscribers year-over-year in 1Q 2016, bringing total paid memberships to more than 81.5 million. U.S. membership increased a greater than expected 2.23 million as compared to 2.28 million a year ago. International memberships increased as well, and now account for 42% of Netflix's total subscriber base, management highlighted in a letter to shareholders.
Expanding availability to 130 new countries contributed to Netflix subscriber growth, management reported April 18. Netflix's growing portfolio of original content was another contributor to a first quarter that management described as ¨a great start to 2016.¨
Netflix was voted the best original content media company among premium TV or Internet video subscription services in a recent Morgan Stanley survey. Netlix's first place finish – its first ever – highlights management's commitment to expanding its original programming, which has grown to more than 600 hours.
Driving Netflix Subscriber Growth
Revenues for 1Q'16 totaled $1.813 billion, up more than $400 million from a year ago. Operating income dropped to $49 million – a 2.5 percent operating margin — down from $97 million, and a 6.2% margin, in 1Q'15, however. Net income rose to $28 million, or 6 cents/share, from $24 million, 5 cents/share.
U.S. streaming continues to account for the bulk of Netflix's total revenue. Revenue for 1Q'16 totaled $1.161 billion, continuing a string of consecutive quarterly increases. Furthermore, U.S. streaming contributed $413 million to Netflix's 1Q profit. The resulting 35.5% profit margin is up from 31.7% in 1Q'15.
International streaming revenues increased as Netflix continues to roll out the OTT streaming video service worldwide. International paid memberships grew to 31.99 million, up from 19.30 million a year ago, with the addition of a net 4.51 million subscribers.
1Q'16 international streaming revenues totaled $652 million as compared to $415 million a year ago, but that still resulted in a loss of $104 million. International streaming yielded a net loss of $65 million in 1Q'15.
Free cash flow was a negative $261 million as compared to a negative $163 million in 1Q'15. That means management continues to rely on banks, debt and equity markets to finance and sustain its growth strategy.
Looking ahead to 2Q´16, management forecasts total streaming revenue will reach $1.964 billion and contribute $323 million to the bottom line with the addition of a net 2.50 million subscribers, which would boost total paid memberships to 80.71 million.
2Q´16 streaming revenue is forecast to increase some $50 million to $1.210 billion, with profit contribution dropping $10 million to $403 million from 1Q. International streaming revenue is forecast to grow to $754 million, which would be an increase of around $100 million on a sequential quarterly basis. That would still result in a loss, but at a forecast $80 million, $20 million less than the contribution loss in 1Q.
2Q´16 operating income is projected to be $47 million, down $2 million sequentially, while net income is expected to be $9 million, which would be a sequential quarterly drop of $15 million.