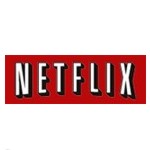 Market research specialist Ampere Analysis predicts the number of Netflix subscribers will grow to reach more than 130 million by 2020. Outside content suppliers may not be all that pleased, however.
Netflix management will invest much more in producing original content, such as House of Cards and Marvel Defenders Project, while cutting back on acquiring and distributing video content from third-parties over the current five-year period, Ampere highlights in an excerpt from its SvoD global content spend forecast.
Paying Netflix subscribers totaled 63 million as of the end of 2Q 2015 as geographic coverage expanded to include more than 50 markets, Ampere highlighted. Subscriber viewing time, moreover, rose 50 percent in two years.
Pay-TV operators have enjoyed nearly three decades of TV programming domination. The tide is turning against them, as the personalized, à la carte OTT providers' offering proves increasingly attractive to viewers.
According to Ampere's research the number of people who sign up for pay-TV subscriptions declines as personal TV viewing time rises no matter what type of device is used.
Behind the Netflix Subscriber Forecast
More than 41 million new customers have signed up for subscription video on demand (SVOD) services worldwide this year – the most recorded yet. Net pay-TV subscriber additions, in contrast, have been falling since 2011, Ampere pointed out. They'll total just over 23 million this year, the market research company predicts, the lowest total in more than 10 years.
Looking at SVOD providers, leading SVOD providers Netflix and Amazon Prime take different approaches when it comes to content acquisition. Netflix content tends to be more recently produced than Amazon's, and Netflix typically looks to acquire more high-profile titles earlier in their release cycle, Ampere noted.
Ampere estimated that as of August of this year 11 percent of Netflix's film library was released in 2013 and 9.5 percent in 2014. The same goes for Netflix's TV content offerings. Twice as many Netflix TV titles were released in 2015 as compared with those offered by Amazon Prime.
Ampere pointed out that Netflix spent more than $3 billion on third-party content acquisition in 2014 while Amazon Prime's bill came to $1.3 billion.
On the other hand, Amazon Prime has a larger library of older titles than Netflix: 18,000 movies and 4,500 TV shows as compared to Netflix's 11,300 movies and 5,500 TV shows.
Ampere added that Netflix's and Amazon Prime's respective online video libraries differ in terms of genre. Netflix focuses more on drama, action, crime and comedy, while Amazon Prime tends to focus more on documentaries, family and children's moves and music.