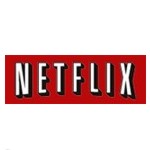 Seventy percent of Netflix dual-service subscribers–those that both stream video OTT and rent DVDs by mail–are disappointed with the company's recently announced new pricing scheme, according to TDG research. Whereas dual-service subscribers have been paying $9.99 per month to both stream video OTT and rent DVDs by mail, come Sept. 1 they will have to pay $15.98 per month, 60% more, to continue doing so.
To varying degrees, 34% of dual-service subscribers are likely to cancel their streaming service but keep renting DVDs by mail, TDG found. Conversely, 44% are to varying degrees likely to cancel DVD-by-mail and sign up as OTT streaming service customers.
"This is a significant finding," notes Michael Greeson, a TDG founding partner. "It suggests that, at least among dual-service subscribers, preferences have tipped to favor video streaming over physical discs. This was a central assumption behind Netflix's risky decision to change prices at this time in the game."
TDG predicts that Netflix will lose between 12% and 15% of their dual-service subscribers, between 2 million and 2.5 million subscribers, over the next six months as a result of the new pricing scheme. The loss, according to TDG, is one "Netflix considers justified and reasonable in order to (a) realign its cost and revenue structure, and (b) wean its subscribers away from DVDs and toward streaming video (a strategic imperative)."
TDG's report, "Gauging Consumer Reaction to Netflix's New Pricing Strategy," also includes likely reactions across demographic segments, as well as a variety of other factors. It also discusses the alternative service providers those who cancel their Netflix subscriptions are likely to turn to.