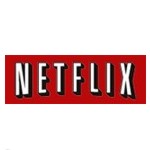 Netflix offered some insight into the best performance, at least by their standards, for video streaming, and apparently cable wins over telco. In a Jan. 27 blog post, Netflix, the Web's predominant distributor of online video streams, offers some insight into ISP, and its CDN providers', content delivery speeds in the US and Canada, a performance and measurement issue currently high up on that the FCC's list of priorities.
Zooming in on its top HD streams, Netflix found that they top out at nearly 5 Mb/s, or about 4800 kilobits per second (kb/s). Charter Communications turned in the best overall sustained performance over the period surveyed, delivering HD streams at an average 2667 kb/s. Rogers topped the ranking in Canada with an average 3020 kb/s.
Netflix director of content delivery Ken Florance notes that the "time-weighted bitrate metric [used] to represent the effective data throughput our subscribers receive over many of the top ISPs…can vary by network technology (e.g. DSL, Cable), region, etc., but it's a great high-level view of Netflix performance across a large number of individual streaming sessions." Netflix filtered the data for HD titles and for devices capable of playing HD streams, which excluded its mobile networks.
The initial data set covers Oct. 1 through mid-January. Netflix intends to update the charts monthly.