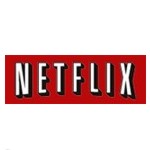 Netflix has made changes in its service plans and pricing: new subscribers are now able to watch unlimited streaming TV program episodes and movies on their TVs or computers on-demand for $7.99 a month. The new plan does not include all DVD titles, VP of marketing Jessie Becker announced on the company's blog yesterday. Existing subscribers can switch to the new plan via the "Your Account" section of Netflix's website.
At the same time, Netflix also announced that prices for its plans that include on-demand viewing of streaming TV episodes, movies and DVD titles are going up. The prices of its two most popular subscription options, the "1 DVD out a time" and "2 DVD out at a time" plans, are now $1 a month more expensive. HD Blu-ray pricing remains the same.
What prompted the change? "Our selection of TV episodes and movies available to stream has grown dramatically, and as a result most members want us to deliver unlimited TV episodes and movies two ways: streaming instantly over the internet plus DVDs by mail," Becker explains. "The price increase will allow us to continue to offer the popular plan choice of unlimited TV episodes and movies streaming instantly along with unlimited DVDs. The new plan, which does not include DVDs, is a great option for the increasing number of members who only want to watch instantly. The $7.99 a month price reflects no DVD shipping costs on this plan."
Becker also provided evidence that the shift in viewer preference away from physical delivery of DVDs to online streaming is well under way. "Netflix members are already watching more TV episodes and movies streamed instantly over the Internet than on DVDs, and we expect that trend to continue," Becker wrote.