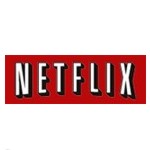 Broadband customers like Netflix and Netflix likes bandwidth. They are a kind of double edged sword. Customers need robust broadband for a good Netflix experience, which creates demand for higher cost broadband from service providers. But thanks to Netflix, those customers consume a lot of bandwidth, which creates operational and financial headaches for service providers. You have to take the good with the bad.
Get ready for more, because Netflix just figured out how to get those customers to watch even more Netflix during a single sitting. Their new 'Post Play' feature encourages customers to watch more Netflix by offering an easy recommendation engine after the completion of individual shows and movies.
Netflix describes the new feature in this way:
"When you finish watching an episode of a TV show, we'll minimize the credits and tee-up the next episode. If you do nothing, the next episode will start to play in 15 seconds. You can also stop it to get more information or select another episode.
When you finish watching a movie, we'll minimize the credits and offer you three recommendations to try next. If those don't suit you, you can always go directly to search from post-play or go back to browsing to find something else."
The goal is to create 'TV marathons' and get Netflix customers consuming more content (and more bandwidth). The new feature launched today on the Netflix Website and the Sony PS3 platforms. Other devices that feature Netflix apps are in que and will follow shortly, reports Netflix on their corporate blog.