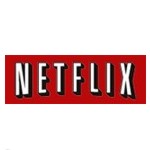 With some 33 million streaming Internet video subscribers across 40 countries, Netflix has a vested interest, and unique insight, into broadband network performance in the U.S. and countries around the world.
The market leading over-the-top (OTT) streaming video service provider on March 11 launched a new website offering consumers insight into which Internet Service Providers (ISPs) provide the best Netflix streaming video experience.
According to the Netflix Speed Index, Google Fiber provided the highest average Netflix streaming bitrate anywhere in February, clocking in at 3.35 Mbps (megabits per second).
Cablevision ranked second in the U.S. with an average Netflix streaming bitrate of 2.35 Mbps. Third-ranked SuddenLink clocked in at an average 2.19 Mbps. Cox and Verizon FiOS ranked fourth and fifth, respectively, with average streaming bitrates of 2.12 and 2.10 Mbps in February.
Rounding out the U.S. top 10 were Charter (2.08 Mbps), Comcast (2.06 Mbps), Mediacom (2.04 Mbps), Time Warner Cable (2.04 Mbps), and Bright House (2.02 Mbps). AT&T U-verse ranked 11th with an average February Netflix streaming bitrate of 1.91 Mbps, followed by CenturyLink at 1.68 Mbps.
AT&T-DSL and Verizon-DSL ranked 15th and 16th, clocking in at an average 1.43 and 1.37 Mbps. Clearwire brought up the rear with a monthly average Netflix streaming bitrate of 1.25 Mbps.
The Netflix ISP Speed Index is initially providing data from the U.S., Mexico, Ireland, the U.K., Norway, Sweden, Denmark, and Finland "based on data from more than 33 million Netflix members who view over 1 billion hours of TV shows and movies" per month, according to Netflix's press release.