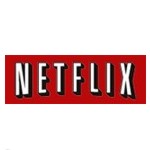 Netflix continues its march beyond movie content with its latest content licensing deal with CBS. Starting in April, they will gain access to library content from TV classics such as "Frasier," "Cheers," and even the original "Hawaii-Five-0." They'll also gain access to more recent titles, including "Medium" and "Flashpoint."
Terms of the licensing deal were not disclosed, but Netflix has made it known they're willing to pay what they need to, to grow their content library. In so doing, they begin to look more and more like a traditional video service provider, even though they have no actual access network to reach their subscribers.
"We are thrilled to be bringing CBS shows to Netflix and are looking forward to growing our relationship over time," said Ted Sarandos, Chief Content Officer for Netflix. "Netflix is now the only online premium subscription service with shows featured on all four broadcast networks and dozens of cable TV's biggest brands."
Interesting how Netflix announced this deal on the same day Amazon announced their subscription OTT video offer. Netflix certainly is trying to position themselves as not only the OTT provider of choice, but increasingly hopes there $7.99/month plan entices more and more people to choose Netflix as their subscription video service of choice, regardless of delivery method.