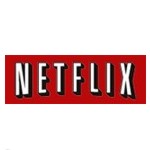 Netflix and Discovery Communications have renewed and expanded their OTT streaming TV relationship with the signing of a non-exclusive, 2-year licensing agreement, according to a press release. The agreement allows Netflix members to watch prior-season Discovery series and specials on-demand and includes an expanded selection of additional series from Discovery, TLC and Animal Planet, as well as Investigation Discovery, Science and Military Channel.
"Netflix is pleased to announce the renewal and expansion of our relationship with Discovery," Netflix chief content officer Ted Sarandos commented.
"With television shows playing an ever more important role for Netflix, Discovery is one our finest suppliers of top quality programming. We look forward to bringing our members the wide range of the additional episodes and series covered in this deal."
The announcement comes a day after embattled Netflix management announced that it was splitting its online streaming and DVD rent-by-mail businesses, spinning the latter off into a separate company that's being renamed Qwikster.
With OTT TV viewing growing rapidly, Discovery renewing its agreement with Netflix is another step towards securing its place as the worldwide leader in nonfiction media.
"Discovery Communications has always been platform agnostic and committed to satisfying curiosity on all consumer distribution platforms supported by a strong economic model," Rebecca Glashow, senior vice president of Digital Distribution, said. "We are pleased to renew this agreement with Netflix, which provides us with programming flexibility and lets loyal and potential fans catch up and discover content. It is a terrific complement to our multi-channel video services and creates additional ways to earn value for our 25-year programming library."