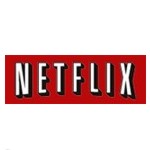 Most broadband service providers can attest to the demands that Netflix can place on a local access broadband network. It's not trivial for most. For DSL shops, it might even be more of concern, given the somewhat limited bandwidth constraints involved with DSL, over say a FTTH network.
Netflix recognizes this too, and for better or worse (depending on your point of view), they are always looking for ways to lessen the bandwidth requirements for an acceptable streaming experience. Case in point, their latest technology partner, eyeIO. Netflix has licensed eyeIO Internet video streaming technology, which they claim lowers the required bandwidth for quality Internet video streaming.
"Delivering a high quality video experience is top priority for Netflix," said Greg Peters, Vice President, Product Development for Netflix in an eyeIO press release. "eyeIO technology is an important part of the technology we use to improve video quality and overcome bandwidth challenges presented by Internet infrastructure."
eyeIO has introduced a new encoding technology that reduces bandwidth requirements. eyeIO CEO Rodolfo Vargas told GigaOm's NewTeeVee publication that 720p HD video could be acceptably streamed using only 1.8 Mbps of bandwidth. Current Netflix 720P video streams at roughly 3.8 Mbps, a significant savings, if indeed accurate.
That's welcome news for DSL, and wireless subscribers as well, who are increasingly demanding more Internet video streaming, straining their service provider's last mile network in the process.