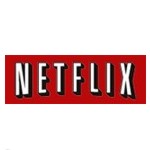 Netflix announced two big changes to its pricing plans: 1) the launch of two DVD-only pricing plans, and 2) the separation of unlimited DVDs by mail and unlimited streaming into two separate plans.
Netflix had been offering unlimited streaming plus unlimited DVD rentals, limited to one DVD out at a time, for $9.99 a month. That's changed.
Members can now choose to have either: a) Unlimited streaming for $7.99 a month; b) Unlimited monthly DVD rentals by mail limited to one out at a time (no streaming) for $7.99 a month; c) $15.98 a month for both; or d) Unlimited monthly DVD rentals with a maximum two out at a time for $11.99 a month. The changes are effective immediately for new members and as of September 1 for existing members.
Netflix views DVD rentals by mail as a "long-term business," Netflix's Jessie Becker wrote on the company blog. "Given the long life we think DVDs by mail will have, treating DVDs as a $2 add on to our unlimited streaming plan neither makes great financial sense nor satisfies people who just want DVDs.
"Creating an unlimited DVDs by mail plan (no streaming) at our lowest price ever, $7.99, does make sense and will ensure a long life for our DVDs by mail offering."
In line with the pricing plan changes, Netflix is putting together a "separate and distinct management team" to take care of its DVD mail rental business. Eleven-year Netflix veteran Andy Rendich has been tapped as chief service and operations officer for the new unit.
Acknowledging management's explanation and intentions, it seems that Netflix is drawing a line and asking subscribers to choose sides. And though $7.99 is the cheapest plan for DVD rentals Netflix has ever offered, those who want both will now have to pay $15.98 a month as compared to $9.99 a month. There are lots of factors in play for these pricing options, including the costs of shipping DVDs back and forth versus the cost of online delivery. But probably NetFlix's rising content costs and determining the best way to subsidize them are in play with these pricing decisions.