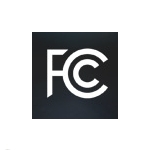 President Obama weighed in today on the Net Neutrality/ Open Internet issue, asking the FCC to classify broadband as a Title II or telecommunications service.
"The time has come for the FCC to recognize that broadband service is of the same importance and must carry the same obligation as so many of the other vital services do," wrote Obama in a statement posted on the White House web page. He added, however, that the FCC should forbear from regulating Internet pricing – a responsibility that traditionally has been associated with Title II telecommunications services such as voice service.
The FCC has been considering whether to reclassify broadband Internet connectivity since an appeals court in January struck down Net Neutrality rules that had been in place for several years, arguing that the FCC did not have authority to impose those rules because broadband had not been classified as a telecommunications service.
Obama's statement includes four specific Net Neutrality rules he wants the FCC to impose on both landline and wireless Internet services:
No blocking of legal content
No selective content throttling or acceleration
No paid prioritization
Increased transparency
These rules are quite similar to those that were in place until the appeals court decision. With regard to the fourth item, however, Obama potentially opened up new territory. If necessary, he said, the FCC should "apply Net Neutrality rules to points of interconnection between the ISP and the rest of the Internet."
This undoubtedly was triggered by ongoing disputes involving consumer broadband providers such as AT&T, Verizon and Comcast on one side and content providers such as Netflix and network operators such as Level 3 and Cogent that carry content providers' traffic on the other side. Interconnection agreements between network operators serving content providers and those serving end users traditionally have been unregulated. But if broadband is reclassified as a Title II service end-to-end, that's an area that could come under FCC oversight.
Net Neutrality and Title II
Obama's move comes just a week or so after FCC Chairman Tom Wheeler reportedly began circulating a draft of a Net Neutrality proposal calling for the portion of a broadband link connecting content providers to be classified as a telecommunications service but continuing to treat the portion of the link connecting end users as a more lightly regulated information service. Net Neutrality advocates have said that approach didn't go far enough to protect the Internet.
Wheeler also issued a statement today stating that, like Obama, he opposes Internet fast lanes and that Obama's submission would be incorporated into the Open Internet proceeding record. He also noted that the commission is still considering reclassification as well as the hybrid approach that would reclassify only a portion of the link.
He added, however, that "the more deeply we examined the issues around the various legal options, the more it has become plain that . . . the reclassification and hybrid approaches before us raise substantive legal questions."
He noted that the FCC is examining issues that Title II brings with it, including "policy issues that run the gamut from privacy to universal service to the ability of federal agencies to protect consumers, as well as legal issues ranging from the ability of Title II to cover mobile services to the concept of applying forbearance on services under Title II."
Obama encouraged those reading his statement to share his plan with friends and followers on Facebook and Twitter using links embedded on the web page.