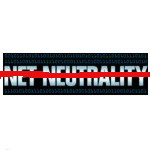 Asserting that "Net Neutrality is dead," an annual LTE survey conducted by Israeli mobile Internet optimization and monetization company Flash Networks at the most recent LTE World Summit found that 69 percent of operators and 74 percent of subscriber respondents believe that "mobile operators should be allowed to offer a fast lane connection to premium content providers."
Furthermore, Flash Networks found that although only 63 percent of mobile operators hold themselves responsible for an unsatisfactory quality of experience, 84 percent of subscribers believe that operators are responsible for network stalls and buffers. On the other hand, 80 percent of operators optimize or plan to optimize video and data to adapt to network conditions.
"These responses," according to Flash Networks, "suggest that while operators are reluctant to admit responsibility, they recognize that video quality is vital to customer satisfaction."
Comparing the results of its 2013 and 2014 LTE surveys, Flash Networks found the percentage of mobile network operators who considered their network "super fast" (download throughput of 20 Mbps) declined from 48 percent last year to 31 percent this year. The leading 75 percent of operators reported they are accelerating or plan to implement faster network solutions within the next year.
"These results reflect both a higher bar for 4G network speeds and operators' concerns about their ability to provide their users with the best possible quality of experience while managing the rapid increase in mobile data traffic," Flash Networks states in a news release.
In addition, 58 percent of subscribers said that speed is "a deciding factor in choosing an LTE network, second only to coverage." Nearly all – 97 percent – "think operators should invest in accelerating LTE networks."
Commenting on 2014's LTE survey results, Eyal Hilzenrat, Flash Networks' vice president of Product and Marketing, stated, "Subscribers are demanding a superior quality of experience (QoE) and hold the operator responsible for it; but, at the same time, they are giving operators the green light to do what needs to be done to improve QoE by approving of fast lanes for premium content.
"Our survey results demonstrate that operators recognize the need for mobile video and data optimization to stay competitive, and are continuously looking for acceleration technologies to enable them to speed up their LTE networks, and ultimately provide a better experience for subscribers."
Flash Networks did not provide details about where respondents were located, but considering that the company offers its products worldwide, it is likely that respondents also were from various parts of the world.