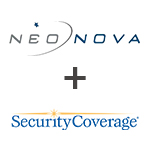 A NeoNova SecurityCoverage deal announced today will consolidate two of the leading outsourced ISP tech support firms serving smaller, rural-based ISPs. North Carolina-based NeoNova, a subsidiary of NRTC, is acquiring one of its main competitors in SecurityCoverage
Terms of the deal were not disclosed and NeoNova says SecurityCoverage will continue to operate as a wholly-owned subsidiary and maintain its headquarters in Cedar Rapids, Iowa.
"Our companies share a common vision: providing superior support and technology to enable our customers to bring better broadband to rural America," said NeoNova CEO Jason McGinnis in a prepared statement. "By combining our companies, we not only enhance the service portfolio we can offer our customers, but we also add decades of experience and expertise that we can draw on to improve existing and future solutions."
Both firms offer outsourced 24x7x365 technical support, NOC services, and revenue-generating applications for network and device security, among other products. With 250 employees nationwide, NeoNova counts 260 affiliates across the U.S. SecurityCoverage serves 350 affiliates with 160 employees.
NeoNova was acquired by NRTC back in 2013. Its roots as a company started within Nortel but the company became independent in 1999. NeoNova acquired 24×7 NOC firm API Digital back in 2017. SecurityCoverage was formed in 2003.
"NeoNova's mission and values align perfectly with our own," said SecurityCoverage CEO and Executive Chairman Steve Gray in a prepared statement. "We're excited about the long-term growth opportunities this provides our employees and communities, and believe this better positions us to serve our customers by delivering even more value to them."
NeoNova and SecurityCoverage customers will not experience any immediate changes to their services or billing relationships, the companies announced.