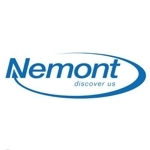 Update  (3/23/12) – Additional insight from Verizon Wireless on Rural LTE in America Program at the end of this post.
We haven't seen one of these announcements in a while. Sagebrush Cellular, doing business as Nemont, a rural wireless carrier serving Northeast Montana, Western North Dakota and South Central Montana has entered into Verizon's LTE in Rural America partnership program. With Nemont, Verizon now confirms with Telecompetitor that 17 service providers have joined the program.
"There are several digital divides that exist between urban and rural America today. This arrangement reduces one such divide by bringing fourth generation mobile data services to our customers sooner than otherwise possible. Our rural focus coupled with Verizon's national coverage will benefit customers of both companies," said Mike Kilgore, Chief Executive Officer of Nemont in a company press release.
Nemont will lease 700 MHz upper C block spectrum from Verizon and build a 4G LTE network in certain markets. Under this program, Verizon leases spectrum to partners who build out 4G networks in markets where Verizon currently lacks coverage and does not intend to build it themselves. Partners presumably gain 4G roaming rights across Verizon's nationwide 4G network. Nemont already operates a CDMA based wireless network and offers EV-DO 3G services in parts of their network.
Verizon announced late last year that one of their partners, Pioneer Cellular of Oklahoma, had conducted the first successful Verizon LTE in Rural America end-to-end 4G LTE data test. The program was first announced in May 2010, marking almost two years of existence. Given that timeframe, I suspect we will begin to see actual operating networks under this program sometime soon. Verizon is on record as saying the first commercial operations for the program would begin in early 2012.
Other Verizon LTE in Rural America participants that we have covered include Appalachian Wireless, Chariton Valley, Custer Telephone, Carolina West Wireless, S and R Communications, Cellcom, Cross Wireless, Strata Networks, Thumb Cellular, Bluegrass Cellular, and Convergence Technologies.
Update
Verizon Wireless contacted Telecompetitor to provide additional details regarding the Verizon Rural LTE in America program. As previosly stated, 17 rural carriers have signed up for the program. In addition to the carriers already listed above, Chat Mobility of Iowa (Verizon counts this as two participants, consisting of  RSA-1 and RSA-2 partners), Northwest Missouri Cellular, and Matanuska Telephone of Alaska have also joined. The program now covers 2.7 million POPs across 14 states.
As far as when any of these partners will go live with their rural 4G LTE network, Verizon Wireless spokesperson Robin Nicol said in an emailed statement, "Two participants have announced plans to launch their networks this spring: Pioneer Cellular and Cellcom."