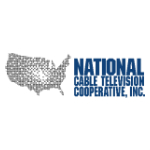 The National Cable Television Cooperative has signed a master service agreement with Global Capacity aimed at enabling NCTC's small cable company members to better serve the needs of business customers that need service outside a member's local service territory.
As Global Capacity Vice President of Product Marketing Mary Stanhope explained in an email to Telecompetitor, Global Capacity's One Marketplace quotation and procurement platform has been integrated with NCTC's Bandwidth Broker Desk software, which Stanhope described as a "pricing tool."
One Marketplace also acts as a pricing tool, but network operators also can use it to purchase TDM, Ethernet and Internet connections in remote markets.
"The two systems work together to provide information to members, the Bandwidth Broker providing the front end familiar interface, One Marketplace providing the service quotes and address information," explained Stanhope.
NCTC/ Global Capacity Deal
By typing in the address of a customer location in a remote market, NCTC members can determine which network operators offer service to that location and what they charge for a specific service. Operators can also order service through the interface.
Participating network operators are connected to Global Capacity points of presence, which are located in various geographic areas and are interconnected with one another. This enables network operators to interconnect with any other network operators who are connected to any other Global Capacity POP.
NCTC members also can use the One Marketplace interface to connect with cloud providers co-located in Global Capacity facilities, Stanhope said.
"The NCTC member would interconnect to a local POP," explained Stanhope. "This is typically a 1 gigabit Ethernet [network-to-network] interface. While the buying contract is consolidated into one master agreement, operators would interconnect on unique physical network connections."
The NCTC may be best known as the organization that negotiates deals with content providers on behalf of its small cable company members. But the organization also negotiates with other key vendors on behalf of members, aggregating demand to obtain volume discounts.