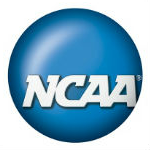 The NCAA Men's Basketball Tournament, aka "March Madness," needless to say, draws a big audience, which, in turn, draws some big advertising dollars. And more of those ad dollars are being spent on online advertising as major sporting events are streamed live on the Internet.
Having determined that an average 1.9 million unique viewers a day watched NCAA tournament games online last year, the Internet Innovation Alliance (IIA) decided to try to predict the total number of hours that will be streamed during this year's March Madness.
IIA's estimate: 17,786,648 hours total of the NCAA Men's tourney will be streamed over the course of the month-long series of games, a 29% year-over-year increase.
The way IIA figures it, 95% of American households with incomes greater than $75k use the Internet, while 70% of those with incomes less than $75k do so. Half of NCAA fans live in households in the former income bracket and half in the latter, which suggests that 82.5% of NCAA fans use the Internet.
NCAA tournament video streamed a total 13.7 million hours in 2011. And with one hour of standard definition TV equating to 0.9 gigabytes of streaming Web video, IIA calculates that 12,330,000 gigabytes of streaming NCAA tournament video was consumed last year.
The IIA then factored in Cisco's prediction that consumption of Web video will grow 37.5% this year along with data about web usage by NCAA fans to arrive at its estimate of total hours streamed for 2012.
Such a precise prediction is more than likely to be wrong, but by how much? The IIA is going to be updating NCAA tourney online viewing statistics to compare them with its statistical calculations on its website on a daily basis.