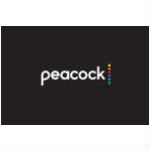 NBCUniversal announced the name – "Peacock" — and provided details on its new streaming service, which will  launch in April 2020 and will be joining a crowded field. 
The advertising and subscription-based service will roll out next April with more than 15,000 hours of content. The press release said that "The Office" and "Parks and Recreation" will be among the television shows offered. Peacock also will offer films from studios such as Universal Pictures, Focus Features, DreamWorks Animation, Illumination and other content. Pricing has not yet been announced, but both a subscription and ad-supported free version are expected.
The new service will face lots of competition. This week, for instance, Apple said Apple TV+ will be available on November 1. The service will offer original shows, movies and documentaries via the Apple TV app on the iPhone, iPad, Apple TV, iPod touch, Mac and non-Apple platforms. The service is priced at $4.99 per month. Buyers of certain Apple products will get the service for one year at no charge.
Last week, Charter and Disney signed a distribution deal that "contemplates" future distribution of Disney's streaming service, Disney+, which is slated to launch later this year. Plans are to bundle it with two other streaming services, ESPN+ and Hulu. The bundle will cost $12.99 per month, which is an aggressive pricing play against Netflix and HBO Max, which is AT&T/WarnerMedia's new streaming service, which has scheduled a limited launch for October 2019.

The streaming business certainly looks fractious, and there clearly is a reason for all the aggressive moves: People like streaming content.
In July, research from Morning Consult and The Hollywood Reporter found that consumers expect to pay between $17 and $27 for their streaming services. The optimal price point is $21. Also in July, Parks Associates released research that said that 39% of U.S. broadband households own a streaming media player. Though that only is 1% more than the previous year, it suggests a substantial appetite for services.