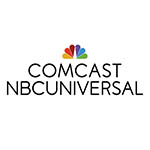 NBCUniversal has announced plans for its own streaming service, which will be competing with the likes of Disney, CBS All Access, Netflix and others. The NBCUniversal streaming service is targeted to launch in early 2020.
The new service will draw on NBCUniversal's large content library, as well as its broad reach of over 90 million U.S. households, plus Comcast and Sky's technology platforms, with some popular television and film franchises as well as original programming and content from third-party providers.
NBCUniversal Streaming Service Plans
There will be no cost for the ad-supported service for NBCUniversal's pay TV subscribers in the U.S. and major international markets, including subscribers to Comcast and Sky services. Non-customers can access the service for a fee. The company will continue to license content to other studios and platforms, while retaining rights to certain titles for its new service.
"NBCUniversal has some of the world's most valuable intellectual property and top talent, both in front of and behind the camera," said Steve Burke, CEO, NBCUniversal, in a prepared statement. "Many of the most-watched shows on today's popular streaming platforms come from NBCUniversal. Our new service will be different than those presently in the market and it will be built on the company's strengths, with NBCUniversal's great content and the technology expertise, broad scale and the wide distribution of Comcast Cable and Sky."
Burke added: "People are watching premium content more than ever, but they want more flexibility and value. NBCUniversal is perfectly positioned to offer a variety of choices, due to our deep relationships with advertisers and distribution partners, as well as our data-targeting capabilities. Advertising continues to be a major part of the entertainment ecosystem and we believe that a streaming service, with limited and personalized ads, will provide a great consumer experience."