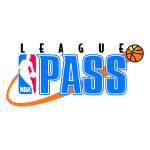 Add the NBA to the growing list of content providers who are shaking up the traditional pay-TV model. The NBA announced that their upcoming 2015-16 NBA League Pass service will offer both single games and a season's worth of any individual team's games options for both linear TV and OTT video distribution. Think of it as a la carte for NBA basketball.
NBA League Pass had been available through both linear and digital options before, but subscribers had to buy all the available games for a single price. It was the NBA's equivalent of the popular NFL Sunday Ticket package. This updated version 'unbundles' the service and allows subscribers to purchase individual games or follow one team for the whole season. And watch it on the device of their choice.
NBA OTT
Current NBA League Pass subscribers have been able to purchase the service through an existing pay-TV provider or direct from the NBA. The NBA didn't provide full details for this 'unbundled' form, but did say it will be available to broadband subscribers on iOS and Android devices. Current supported devices include iOS, Android, Mac, PC, and Roku, among others. We'll have to wait until mid-July before the NBA releases the full details.
It's a significant development from multiple sides. It adds fuel to the growing OTT video fire, by offering yet another example of premium content over-the-top, impacting the traditional pay-TV model. The NFL recently announced an experiment to stream one NFL game for their upcoming season as well.
It has the potential to impact many Regional Sports Networks (RSNs) who feature NBA teams. Although for now, the service is for 'out-of-market' games, but you wonder how long that will last. Perhaps until the current RSN agreement expires?