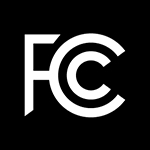 The FCC today made live an updated National Broadband Map, replacing one originally released seven years ago. National Broadband Map updates include more relevant speed tiers, as well as the ability to overlay satellite imagery, to compare two different areas, to view broadband availability by individual addresses and more, explained FCC officials at today's monthly commission meeting.
Map users also have the option of downloading data sets, which they can use for their own purposes.
National Broadband Map Updates
The technology used for the previous map, created by the National Telecommunications and Information Administration, was looking outdated and the data upon which it relied was collected in June 2014, FCC officials said. The new map uses data collected in December 2016 and released late last year. That data is based on the Form 477 filings that broadband providers must make with the FCC. Newer data is expected to be available in late spring.
I checked my address and those of some other locations with which I am familiar and found the results to be accurate but Commissioner Jessica Rosenworcel did not have the same experience when she checked her address. She argued at today's FCC meeting that the commission should use the "wisdom of crowds" to help address deficiencies in the data and advocated using crowdsourcing techniques to give citizens the ability to augment the data by advising the commission of errors.
It's worth noting that the idea of using information collected from individual citizens has yielded some substantial data sets. For example, the FCC in the past has compared advertised versus actual broadband speeds delivered using data collected from speed tests conducted by large numbers of individual internet users.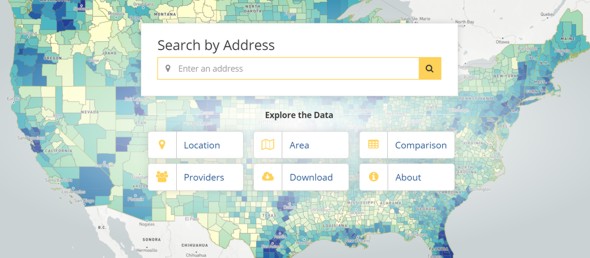 Rosenworcel also argued that the map should include information about mobile broadband availability.
FCC Commissioner Mignon Clyburn also questioned the accuracy of the Form 477 data set. "I look forward to the day we can merge a great platform with great data," she said.
The URL for the updated National Broadband Map is BroadbandMap.fcc.gov. One of the more useful features from my point of view is one that allows the user to select a service provider and to see where that provider offers service, the percentage of the U.S. population the provider serves, the technology that the provider uses and the percentage of people in the provider's serving area that can get service at various speed tiers. Data is now displayed for speed tiers up to 1 Gbps.
I would think this capability also could be useful to broadband providers wanting information about their competition. Information is available for 1,782 providers, according to a FCC press release about the National Broadband Map updates.
The release also notes that maps showing wireless coverage also are available from the commission.