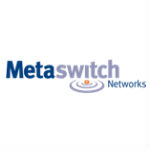 Competitive carriers had better pricing and superior sales techniques for their hosted and premises IP PBX offers in a mystery shopping study conducted recently by IP communications vendor Metaswitch.
"We're seeing a wide variety of pricing and packaging for these sorts of products," said Chris Carabello, director of marketing for Metaswitch, in an interview. "As a whole, competitive providers do a better job at sales execution and making simpler packages than the incumbent carriers."
Mystery shoppers in Metaswitch's survey, conducted by GrowthMark, posed as small- to medium-size businesses looking to upgrade their phone systems. Researchers compared 20 different service providers, ranking them on two categories – sales process and total cost of ownership per employee per month. The latter was calculated by adding up all recurring and non-recurring charges over the life of a three-year service contract and dividing that number by 36 months and by the number of employees.
Prices ranged from $50 per user per month to more than $140 per user per month.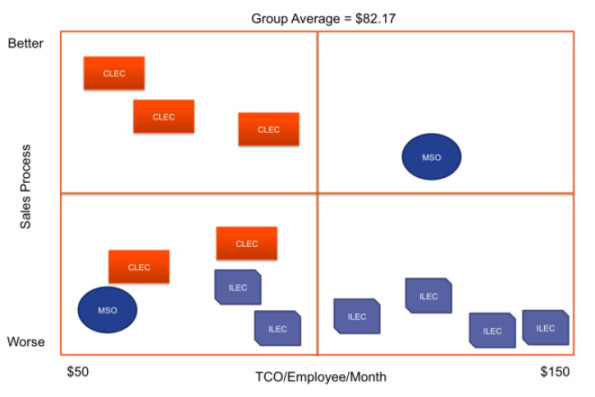 Service providers' sales performance ratings were based on several factors, including whether a qualified person was able to answer questions, how long it took to receive a quote, and how clear and effective the quote was.
The highest performing service providers were able to provide a "strong solid quote in some cases in a matter of minutes," Carabello said. "In the worst case, it took multiple weeks to get someone willing to talk to us."
Carabello hypothesized that some competitive carriers are "pure plays" with smaller product lines, enabling sales representatives to become more familiar with individual offerings.
"Some incumbents have some work to do to capture the opportunity in front of them," Carabello said.
Strong link between IP communications and the cloud
The mystery shopping survey was part of broader research that GrowthMark conducted for Metaswitch, and which also included a questionnaire completed by 850 small- to medium-size businesses with five to 500 employees, as well as 100 interviews with SMBs.
Perhaps the most interesting finding of this research was a strong link between adoption of IP communications and cloud services. Companies that use IP communications are almost three times more likely to use cloud services than those that don't use IP communications.
Other highlights of the SMB research include:
About 20% of SMBs are currently using IP communications, with larger companies skewing above 20%, while adoption rates are below 20% among the smallest companies
60% of companies with fewer than 50 employees and 72% with more than 50 employees plan to adopt IP communications within the next two years
The highest current adoption rates for IP communications are in aerospace/defense, energy/utility, technology and financial services.
Companies most likely to purchase IP communications within the next two years tend to be in automotive, transportation/logistics, advertising, construction, healthcare/ pharmaceuticals, manufacturing and media/entertainment.
Over half of respondents prefer to purchase all of their cloud service needs from a single provider.