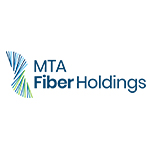 MTA Fiber Holdings, LLC, a wholly-owned subsidiary of Palmer, Alaska-based Matanuska Telephone Association (MTA), plans the first and only all-terrestrial fiber network connecting Alaska to the contiguous United States, AlCan ONE (Alaska Canada Overland Network). Construction of the new terrestrial fiber line has started, with a goal of being completed by the middle of 2020. The new network will terminate in North Pole, Alaska, and travel across Canada to reach the U.S.
MTA Fiber Holdings reports two of the current undersea cables that deliver broadband service to Alaska are nearing the end of their useful life.
The new network will have a capacity of up to 100 terabits per second, which the company expects to increase as demand dictates. By establishing a secure and reliable fiber connection to any point in the contiguous United States, the new network will provide MTA's members, as well as others in the state,  a fast data transport connection while saving the company money.
MTA currently pays significant broadband transport fees to other carriers to facilitate high-speed access for its membership. According to the company, the new all-terrestrial line will lower transport expenses and provide a secure and reliable route to the contiguous U.S. The network is seen as a long-term solution to give MTA and its members access to internet capacity while giving the option to reinvest funds in other parts of the company to better improve technology access.
"This new terrestrial network will ensure the future viability and growth of the internet in Alaska," said MTA CEO Michael Burke, in a prepared statement. "Alaska's leaders have talked about a terrestrial fiber optic path out of the state for more than 20 years. We are pleased to be the ones to be able to make this a reality. This will be a major win for the people who live, play and work in Alaska, supporting business, job growth, and ultimately, the state's economy."