Sponsored Content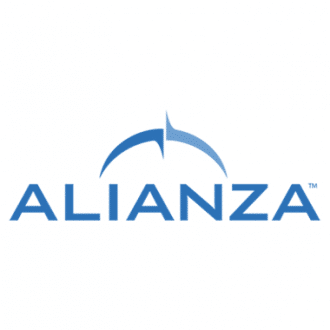 Alianza
Alianza delivers the only true cloud-native, carrier-grade communications platform built for service providers. Our proprietary full-stack cloud communications platform offers wholesale residential and business communications services. As a result of the platform's exceptional quality and always-on availability, our service providers can innovate quickly and address the evolving demands of their end user customers in a way that is easy to manage, easy to consume, and highly profitable.
Top 3 Reasons Service Providers Are Moving to the Cloud
Moving to the Cloud Replaces Aging Softswitches and Platforms
The greatest challenge telecom providers are facing is that their existing platforms are on the verge of end-of-life. For service providers that built their own switching network thirty or forty years ago, it is not only legacy time-division multiplexing (TDM) like Nortel or Lucent switches that are aging out — even first-generation voice over internet protocol (VoIP) platforms are at or very near to end-of-life.

It has become increasingly challenging to get vendors to support those systems (if they are even still around), and new feature development and/or compliance with the latest regulatory requirements (e.g., Kari's Law, RAY BAUM's Act, and STIR/SHAKEN) is non-existent. Legacy softswitch replacement is a necessary part of doing business today.
Moving to the Cloud Stems Eroding Margins and Subscriber Base
As subscriber bases erode with the attrition of landlines to mobile phones, service providers face a drop in revenue while their current cost structure remains fixed, which cuts into their margins. As this gap widens over time, providers need a way to keep their costs in line with revenue, so they can maintain or grow their margins. By moving to a cloud software as a service (SaaS) model, the OPEX pricing aligns with costs, and there is never any stranded capital.
Moving to the Cloud: Aging Workforce
Skilled personnel are retiring in greater numbers year over year, which means providers will have an increasingly challenging time locating replacements who have the knowledge needed to operate and manage legacy hardware that was developed decades ago. The cost to retain those employees or train someone new will be significant. In addition, there is no incentive for new individuals entering the workforce to learn how to program an obsolete 40-year-old softswitch.
Moving to the Cloud: Not If, but When
These three factors create a perfect storm effect. By moving to the cloud, service providers can have healthy and predictable margins, reduce reliance on legacy technology, and apply their skilled labor to more strategic initiatives. In addition, they future-proof their network and avoid kicking the can down the road by replacing hardware with hardware, only to face the same challenges and capital expenditure for replacement in another five to seven years.
Next Steps for Service Providers
The first challenge for most service providers is the fear of migration — that the services will not be the same, may upset customers, and may not be able to recover revenue.
However, by having a partner like Alianza — who has successfully migrated providers from virtually every switching platform on the planet — we know how to mitigate risk and move subscribers over safely. We have migrated hundreds of thousands of subscribers for our customers to our cloud communications platform, including bulk migrations as large as 10,000 subscribers in a single day. Alianza has successfully helped all types of service providers innovate quickly and address the evolving demands of their end user customers in a way that is easy to manage, easy to consume, and highly profitable.