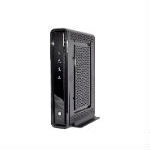 With media convergence continuing in the digital home, Motorola Mobility announced the introduction of Motorola Televation, "a broadband device that works with a Wi-Fi router to allow consumers to watch live TV on a connected IP device anywhere around the home." Think of it as an in-home version of a Slingbox, where customers can stream their cable subscription content to IP enabled devices within the home.
Cable MSOs are likely customers. Motorola worked closely with engineers at Comcast Innovation Labs to develop Televation, and Comcast will be the launch customer.
"Consumers love entertainment, and want easy access to TV no matter where they are in the home. Coupled with the explosive popularity of tablet devices, this represents a terrific opportunity for MSOs to increase customer satisfaction while generating new revenue," said John Burke, senior vice president and general manager, Converged Experiences, Motorola Mobility. "Televation gives our customers the ability to launch a new service that puts innovation back into TV, enabling their subscribers to enjoy TV beyond the TV."
The Televation box, a piece of equipment about the size of a slim PC chassis that stands on end, makes use of a 1GHz digital tuner and CableCard to broadcast TV channels from a coax outlet. A transcoder translates programming from MPEG-2 to MPEG-4 in real-time while also adjusting resolution and bit rate to match those of receiving IP devices. An Ethernet cable is used to connect the Wi-Fi router directly to the Televation box. The content is then streamed via Wi-Fi to the devices within the home.
Software Development Kits for Google's Android and Apple's iOS mobile operating systems enable business customers to develop branded, value-added client applications that can enable the subscriber to navigate, discover and select shows, according to the press release.
As we reported earlier, vendors are responding to service provider's demands for TV Everywhere functionality and are arming their customers with the necessary weapons to compete against OTT threats. Televation is yet another example. While there seems to be growing momentum for these third party TV Everywhere applications, there seems to be less focus for IPTV providers.
Considering AT&T is the dominant IPTV provider in the U.S., and they have the scale and R&D horsepower to develop there own TV Everywhere platform, you wonder what will happen to the smaller IPTV players who are not in that same position?