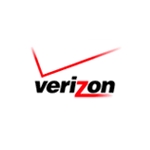 Service providers have not yet deployed XG-PON except in limited trials, but they're already looking at an enhanced version of the next-generation PON technology known as XG-PON2. Verizon announced yesterday that it had completed what it claims is the world's largest field trial using XG-PON2, which aims to provide customers with 10 Gb/s symmetrical bandwidth.
Don't expect to see the carrier deploying either XG-PON or XG-PON2 any time soon, however.  "At present the speeds we offer on FiOS . . . go up to 50 Mb/s which are a long way from the close-to-1 Gb/s speeds that we could offer on our present GPON platform," Verizon Director of Technology Vincent O'Byrne said in an email to Telecompetitor. As a result, he said, "We see a lot of headroom on our current platform."
The trial was conducted at an Elk's Lodge in Taunton, Mass. using pre-standard XG-PON2 equipment from Alcatel-Lucent. As the video below illustrates  shows, the 10 Gb/s signal was layered onto the same FiOS connection that the Elk's Lodge uses to provide Internet connectivity and five FiOS video connections to its customers. All of those services continued to function normally during the trial and the test demonstrated an application layer throughput of 9.1 Gb/s upstream and downstream, Verizon said. The optical network terminal used at the customer location in the trial supported up to 10 single GigE links, as well as one dedicated link capable of delivering the full 10 Gb/s symmetric speeds to a single location.
http://www.youtube.com/watch?v=99sRhMdJqqI
In considering its requirements for next-generation PON, O'Byrne said the ability to co-exist with today's GPON systems is something Verizon "would like to see as an option as it allows better cost efficiencies." He also said the company is "currently documenting what requirements we see as critical for any next-generation technology and also looking at its potential costs and availability."
Although point-to-point active Ethernet is gaining in popularity with some carriers, O'Byrne hinted that Verizon is not thinking of moving in that direction. In determining the company's requirements, he said, a critical criteria will be "to take advantage of the network/OSP we have already deployed and be its complement rather than a totally new network."
In June, Verizon completed a trial of asymmetrical XG-PON technology (also known as XG-PON1),  which is designed to support 10 Gb/s downstream and 2.5 Gb/s upstream. In yesterday's announcement, O'Byrne said the company anticipates a need for symmetrical service.
"As more businesses adopt FiOS, we are expecting new applications to drive our customers' upstream bandwidth usage on the wireline network," O'Byrne said in the announcement. "While the bandwidth demand today is highly asymmetric, applications such as telemedicine, remote file storage and backups, video hosting, remote computing and other cloud-based services, to name a few, will drive up the upstream bandwidth demand over our network."
The XG-PON1 standard is expected to be ratified later this year, at which time work on XP-PON2 will commence, Verizon said.