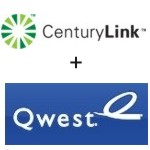 The Montana Public Service Commission is the latest state telecom regulator to approve the CenturyLink-Qwest merger. Thirteen states and the District of Columbia have now given the merger the green light. Approvals from eight more states and the FCC remain, according to a news release.
The Montana Consumer Counsel, the Montana Dept. of Administration and competing carriers all took part in the Montana PSC's review process. CenturyLink-Qwest agreed to make at least $10 million worth of broadband infrastructure investments in the state as part of the deal.
The combined company will have nearly 270,000 access lines across the state, including all Montana's largest communities, upon completing the approval process and closing the transaction, which is expected to occur in 2011's first half. On a broader scale, the combined company will operate a national fiber network spanning 180,000 route miles.
"We appreciate the approval of the transaction by the Montana Public Service Commission and look forward to bringing a wider variety of communications products and services and broadband availability to Montana than either company could offer alone," Qwest Montana president David Gibson was quoted as saying.