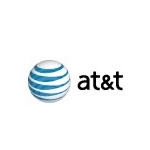 Pending approval of its DirecTV acquisition, AT&T's commitment to a major expansion of its fiber-to-the-premises network could create some major challenges for cable companies, notes Craig Moffett, senior analyst for financial research firm Moffett Nathanson in a research note issued this week.
Last week an AT&T FCC filing revealed that the company had agreed to extend its FTTP network to reach a total of 11.7 million locations if the DirecTV acquisition is approved — and according to news reports that approval is expected this week. The carrier also agreed to make gigabit service available to an undisclosed percentage of new locations passed.
"[N]obody to whom we've spoken had expected a number as high as this," commented Moffett. "The number disclosed last week is fully nine million higher than their previously published commitments." And that doesn't bode well for cablecos, according to Moffett and his research team, who reminded readers that telco fiber builds of the mid-2000s "weighed on" cable stocks for five years.
AT&T FTTH Commitment
Cable companies tend to have excellent broadband market share when their main competition is traditional DSL, as cableco HFC infrastructure can support considerably higher speeds. Moffett forecasts cablecos to eventually gain broadband market share in the range of 80% when they compete against legacy DSL. Even when competing against IP-DSLAM-based broadband or fiber-to-the-node, Moffett expects cablecos to see market shares of 60% and 55%, respectively. But when competing against FTTH/FTTP, the researchers forecast cablecos to gain market share of just 40%.
AT&T didn't reveal where it will deploy FTTH but if its impact is spread evenly across AT&T's territory, the impact will vary from one cableco to another, Moffett said. Cablevision, for example, will see virtually no impact because it has no overlap with AT&T. But Comcast could see the percentage of its territory where it faces FTTH competition rise from 18% to 22%. And assuming Charter receives approval to acquire Time Warner Cable and Bright House Communications, the merged company would see the percentage of its territory with FTTH rise from 17% to 21%.
The news for the cablecos is not as bad as it might be, though, because AT&T's FTTH/FTTP upgrade is likely to be restricted to areas where the company already has deployed its U-verse high-speed DSL offering, Moffett said.
The researchers also note that AT&T's 11.7 million location commitment does not include rural locations to which the carrier may build through the Connect America Fund program. That program will cover some of a carrier's costs of deploying broadband at downstream speeds of at least 10 Mbps to areas that are expensive to serve. Meeting the target speed won't require FTTH, but Moffett believes AT&T may opt to deploy FTTH to some CAF-supported households.
A Low-Cost Broadband Offering
Expanding FTTH/FTTP isn't the only promise AT&T has made in its efforts to seal its DirecTV deal. The company also reportedly has promised to offer low-cost stand-alone broadband to low-income households for up to four years. According to Broadcasting & Cable, the carrier will offer 1.5 Mbps service for ten dollars monthly in some areas, with a special introductory price of five dollars for the first 12 months. Other areas will be offered 5 Mbps service for $20 monthly, with a $10 introductory 12-month price.