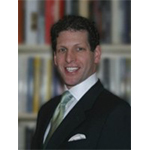 Speaking at the WiFI Now Conference (Tysons Corner, Va) today, leading telecom industry analyst Craig Moffett had some pretty provocative statements regarding wireless, including suggesting that cable industry 5G efforts may ultimately win, even over wireless carriers. Moffett postulates this idea, while also criticizing the cable industry for not being more aggressive in the recent 600 MHz spectrum auction.
It's an interesting hypothesis, based on both financial factors and 5G marketplace realities. The primary advantage that the cable industry has in a 5G future has nothing to do with wireless, according to Moffett's analysis. It has everything to do with wireline infrastructure.
Wireline Advantage
5G networks will require very dense wireline networks to support much smaller wireless sectors, unlike today's 4G networks that have wider range, accomplished through traditional cell tower topology. In a 5G world, small cells that serve a radius of hundreds of feet will be key. That will require dense wireline backhaul capacity and cable MSOs already have that in the ground.
Moffett argues that this densification issue will make it hard to distinguish between wireless and wireline networks, at least from a topology perspective. They will both function in much the same way. Just look at today's wireline broadband network which,  it could be argued, increasingly functions as backhaul for WiFi. 5G networks will operate in the same manner.
Today's wireless carriers will have to obtain that wireline capacity for 5G, either through building it or leasing it. It will become the highest cost portion of their cost structure, and Moffett suggested that that the large four national carriers, Verizon and AT&T in particular, are already too highly leveraged. So much so, it will negatively impact their ability to build or lease the infrastructure necessary for 5G.
Cable Industry 5G
Cable's wireline networks may prove to be a significant competitive advantage as a result. One that if leveraged correctly, positions them well to capitalize on 5G, maybe even more so than today's wireless carriers.
That advantage won't come without some additional assets for cable MSOs, however, with spectrum top of the list. Could DISH spectrum holdings play a role here? Many of the circulating M&A rumors are driven in part by this scenario. Verizon is interested in Charter for this reason, and a cable consortium purchase of T-mobile or Sprint has been long been discussed.
Moffett also believes the recent 600 MHz auction results may slow cable's ultimate move into wireless leadership. Comcast won limited spectrum, about 10 MHz in limited markets. That's not enough for them to fully move into a national wireless play, 5G or otherwise, by Moffett's estimation. But that may ultimately just slow them down, not stop them.