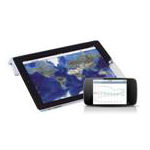 Mobile substitution has been a nightmare for fixed network service providers, the chief case in point being consumer purchases of "voice services."
In many markets, including the United States, consumers simply are abandoning use of fixed network voice, in favor of mobile calling.
At the same time, cable companies have become the clear alternate suppliers of fixed network calling, so telcos have lost market share, as well.
In 2012, for example, there were about 305 U.S. million mobile accounts in service, compared to 96 million switched access lines and 42 million VoIP lines in service, for a total of 138 million fixed network voice accounts, according to the Federal Communications Commission.
About 41 percent of the voice lines were supplied by competitors, meaning that, overall, incumbent telcos retain about 60 percent market share. Competitors have taken 23 percent of residential lines and 18 percent of business lines.
Overall, incumbents serve about 58 percent of business lines, nationwide.
A Declining Market
But that is only part of the story. The overall market has been declining, steadily, for about 13 or 14 years.
Since 2006, total lines purchased have fallen from 172 million to 138 million in 2012. That means telcos face two separate issues. The addressable market is shrinking, and competitors are taking an increasing share of the market.
So the issue is whether "mobile substitution" could happen to Internet access, arguably the pillar supporting fixed network business models.
Up to this point, that has not really been a big issue. It is something of a truism that fixed network Internet access is "faster" than mobile Internet access. True, Long Term Evolution has made U.S. mobile Internet access considerably "faster."
But the gigabit access trend only makes the gap wider, even if the immediate practical impact, in many cases, is a boost in fixed network speeds to 100 Mbps or 200 Mbps.
Still, the rule of thumb is that fixed Internet access is "always" about an order of magnitude, or sometimes two orders of magnitude, faster than mobile access.
Mobile Vs. Wired Broadband Speeds
Whether LTE can evolve to challenge that rule of thumb now is the issue. T-Mobile US, in some markets where it has the spectrum resources, is offering 150 Mbps mobile service.
Sprint has recently argued it will introduce 200 Mbps LTE service, using its new Spark network.
AT&T has talked about launching 100-Mbps LTE in the U.S. market as well.
To be sure, many will argue mobile and fixed Internet access offers are not directly comparable, given the huge difference in usage buckets (5 GB might be typical for a high-end mobile user, where 150 GB is standard for fixed network customers).
That difference in usage buckets (two orders of magnitude) might also represent a similar gap in effective price-per-gigabyte actually consumed.
On the other hand, on the metric of access speed, it already is possible to argue that T-Mobile US service in Dallas, for example, might be faster–at 150 Mbps–than what consumers generally have access to on either telco or cable TV networks.
T-Mobile US  has said that it will bring LTE that fast to 90 percent of the top 25 markets by the end of 2015, which means that 23 of the 25 most populous cities in the country will have it.
That means T-Mobile US would be offering 150 Mbps in 23 of the biggest U.S. metropolitan areas.
So add LTE speeds to the business pressures convincing telcos and cable companies they now must boost access speeds. It isn't just Google Fiber.
Still, if mobile service providers can find some way to make usage buckets effectively comparable to fixed network speeds, we might see quite a bit more mobile substitution for fixed Internet access, as has happened with voice services.