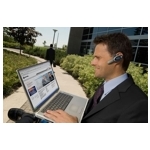 Any way one looks at the matter, telecom service providers have to invent or create big new revenue sources to replace dwindling voice revenues that historically have driven revenue and profits.
In 2001, about 65 percent of total consumer end user spending for all things related to communications and video services went to "voice." In 2011, voice represented only about 28 percent of total consumer end user spending. That is easily a reduction by half.
In 2011, Vodafone U.K. earned 57 percent of total revenue from voice services, a drop of 5.3 percent from 2010 levels.
In the five-year period up to March 2011, voice revenue as a proportion of total mobile revenue (from voice, messaging and data services) decreased by 22.6 percentage points.
Declines also occurred in Vodafone's Italy, Spain and Germany markets.
The point is that even many small new revenue sources will  not offset large declines in voice revenue. Instead, service providers need to create big new businesses.
The Text Messaging Example
Free social-messaging applications might have cost global service providers $32.5 billion in text messaging revenue in 2013, according to Ovum researchers.  That figure is projected to reach $54 billion by 2016.
Ignore for the moment the difficulty of estimating how much revenue mobile service providers otherwise would have made, were over the top messaging apps not available.
If the Ovum estimates are too high by half, on a worldwide basis, mobile service providers would have had to create about $16 billion to $17 billion worth of new revenue in 2013 just to replace losses from lower text messaging sources.
By 2016, that amount grows to perhaps $27 billion annually.
At the level of a single big telco, that could mean $1 billion or more in new annual revenues, with gross profit margins in the 20 percent to 40 percent range.
Near term, that means fixed network and mobile telcos acquiring cable TV or satellite TV companies. It probably also means mobile firms buying other mobile firms.
It also means mobile firms shifting revenue sources to data revenues.
Mobile Operators and IoT
Those sorts of numbers explain why there is so much interest in machine-to-machine or Internet of Things opportunities. For there are few ways to dramatically boost mobile subscriber accounts, when nearly everyone has a mobile phone, other than to connect billions of sensors.
And even if the present predictions prove more complicated than currently believed, that belief in the importance of connected sensors explains why future fifth generation networks might well hinge on features to support M2M and IoT apps.
Though 5G would not be the first next-generation mobile network to enable new apps, 5G arguably will be the first such network built with a specific category of applications in mind, if the European 5G public-private partnership is correct.
Within Europe, "revenue from mobile data services compensates for the declines in total spending for both the fixed and mobile voice services markets," the group says.
Mobile service providers think IoT and M2M could be a major contributor to revenues in the future, even if video entertainment and mobile data are the big current opportunities.