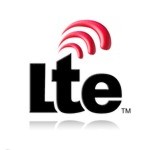 With the pace of commercial rollouts rising fast LTE is benefiting those mobile telecom providers who have deployed it, according to market research spanning 100 mobile operators and hundreds of thousands of Android smartphone users in 10 of the world's leading LTE markets collected anonymously from January-December 2013.
There were nearly 100 million LTE subscriptions (99.40 mm) across the U.S. as of end-December 2013, up from 38.6 million as of year-end 2012 – the most across any of the 10 countries in the survey, according to the latest whitepaper in Mobidia Technology-Informa's, "Understanding Today's Smartphone Users."
The 4G markets covered in Mobidia-Informa's latest whitepaper – "Smartphone use transforming with the rise of 4G and Wi-Fi" – were among the top 15 in the world by subscriptions as of year-end 2014. U.S. LTE subscriptions accounted for 49.38% of the total across all 10 countries. Japan had the second largest population of LTE subscribers at 38.91 million, 19.33% of those surveyed, with South Korea ranking third – 28.45 million LTE subscribers, 14.13% of the survey total, according to a Mobidia press release.
Even as the roll-out of 4G LTE has become the most successful mobile technology launch ever, Wi-Fi "has cemented its position as the world's most successful wireless technology, judged by its widespread adoption across a host of devices and its role as the dominant carrier of data traffic on smartphones," the report authors highlight.
Other key takeaways from the whitepaper include:
Across the markets studied, 4G subscribers consumed dramatically larger amounts of data than 3G subscribers. In Dec 2013, the average 4G subscriber consumed 1.9GB while 3G subscribers consumed only 894MB.
Wi-Fi continues to be a primary means of connectivity for smartphone subscribers, both 3G and 4G. Globally, Wi-Fi usage represented 78 percent of all data consumed on smartphones for all data subscribers in the markets studied.
Despite the growing Wi-Fi usage, 4G subscribers are buying larger plans. In Jan. 2013, 61 percent of 4G smartphone users have plans larger than 1GB compared with only 31 percent of 3G smartphone users. While the percentage declined slightly by the end of 2013, the data clearly shows 4G users are buying and utilizing larger data plans.
More 4G subscribers are exceeding data plan limits relative to 3G subscribers. This trend increased throughout 2013, suggesting users are more likely to upgrade to larger plans – a big benefit to mobile operators.