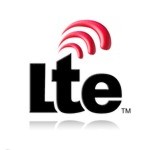 U.S. cellular, 4G LTE and Wi-Fi mobile data usage continued on an upward trend in 3Q as wireless device users continue to increase their use of mobile apps and media, according to a Mobidia Technology report.
Data gathered from hundreds of thousands of wireless subscribers from July-September 2014 revealed that Verizon and Sprint wireless service subscribers are using more LTE data than their counterparts with AT&T and T-Mobile. Mobidia's latest study also revealed that smartphone subscribers continue to rely on Wi-Fi networks, a finding consistent with those over the past few years.
Subscribers using iOS and Android smartphones consumed 82 and 72 percent, respectively, of their mobile data on Wi-Fi networks, according to Mobidia's latest Network Usage Insight report.
Mobidia highlighted the following specific trends:
On average, U.S. subscribers consumed 1.8GB of cellular data every month in Q3 2014. Those on Android phones consumed 6.8GB of Wi-Fi data and those with iPhones consumed 8.9GB of Wi-Fi data;
Sprint and T-Mobile subscribers consumed the most total data with 10.2GB and 9.5GB per month, respectively;
Verizon subscribers enjoyed the most access to LTE networks with 98 percent of their cellular data consumed on LTE networks. LTE data accounted for 93 percent of cellular data consumed by Sprint subscribers and only 86 percent of data consumed by AT&T subscribers;
U.S. LTE subscribers with iPhones consumed an average of 12GB of total data—nearly double that of 3G subscribers' usage. Their 3G counterparts consumed only 7.1GB of total data;
For subscribers of the big four U.S. operators, at least 92 percent of subscribers used Wi-Fi at least once a month. This number is higher for iPhone users, 98 percent of whom access Wi-Fi monthly.
"U.S. wireless subscribers with LTE capable devices have cranked up their data usage this year," Mobidia Senior Vice President of Marketing Chris Hill was quoted in a press release. "In fact, LTE subscribers are consuming almost twice as much cellular data as 3G subscribers, according to the reports we've received from hundreds of thousands of cellular subscribers in the U.S."