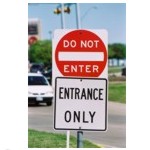 Rural broadband is a much talked about subject these days, as it should be. It's a complex issue – but one that should be paid attention to. Ensuring adequate broadband access for all Americans is the right public policy. The complexity revolves around the definition of 'adequate' and the allocation of resources to achieve it.
Three policy issues that are front and center these days and apropos to this question are the Universal Service Fund, the National Broadband Plan, and the Broadband Stimulus Program. They all play a significant role in determining whether adequate rural broadband access is achieved.
Unfortunately, these programs are sending out mixed messages – specifically, the National Broadband Plan (NBP) and the Broadband Stimulus Program (BSP), both of which are managed by the federal government. The NBP speaks specifically to growing rural broadband access and wants to establish the Connect America Fund (CAF) to help in that mission. As it's currently written, CAF is the next generation universal service fund, helping fund rural broadband infrastructure that offers a minimum download speed of 4 Mb/s.
That speed objective has raised concern among the rural broadband lobby. They argue that 4 Mb/s is not enough, not commensurate with urban broadband capability, and will lead to 'second class broadband status' in rural markets, negatively affecting economic development. The rural broadband lobby argues the NBP should set higher expectations for rural broadband and look to technologies like FTTH to ensure rural broadband parity with urban markets.
Apparently, NTIA and RUS, facilitators of the BSP, agree with this assessment. Consider this – by my rough estimation, there were 32 last mile broadband projects awarded funding in the latest round (round 2) of the broadband stimulus program. Of those 32, twenty-two (69%) were granted funding for FTTH projects. Round one of the BSP saw its fair share of last mile FTTH projects as well.
Contrast this with the FCCs own assessment of the rural Broadband Availability Gap, where DSL and fixed wireless were identified as the most efficient methods to broaden broadband access in rural America. So the big picture policy author for rural broadband, the FCC, sees 4 Mb/s via DSL and fixed wireless as possibly the best solution. While the implementers of policy, NTIA and RUS, continue to fund FTTH projects through the BSP. Can you say 'mixed message.'
Granted, the BSP was established and up and running well before the NBP was published. In a perfect world, these instances would have been reversed, but as we can all attest to, our world is far from perfect. How do all the stakeholders in this process get on the same page? Or can they?