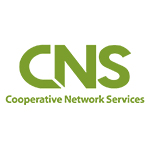 As more and more companies launch ultra-high-speed services supporting gigabit speeds, they also need more backbone network bandwidth, as an announcement this week from Cooperative Network Services illustrates. CNS, owned by a group of communications service provider cooperatives in Minnesota, has upgraded its backbone to support services at speeds of up to 100 Gbps. One broadband provider in the state already has been set up to receive 100 Gbps service.
The CNS network reaches many rural areas in Minnesota. At least one CNS owner company – Paul Bunyan Rural Telephone Cooperative — has begun offering residential gigabit services. Paul Bunyan also is a participant in the FCC's Rural Broadband Experiment (RBE) program and will be offering speeds of at least 100 Mbps to locations in parts of neighboring price cap carrier territories that did not have broadband available before.
"This 100Gb upgrade will allow us to provide the bandwidth required by Minnesota ISPs and end users as data transmission needs increase," said Dean Bahls, CNS network service manager, in an announcement of the network upgrade. "We continue to see increases in Internet and dedicated circuit traffic resulting from growth in the video, mobile and cloud-based software and data backup/ recovery services."
Other 100 Gbps Rural Network Upgrades
CNS follows several other statewide and regional networks owned by rural network operators that have upgraded to 100 Gbps. Other such networks that already have made such upgrades include Dakota Carrier Network and Indiana Fiber Network.
And rural telecom consortium Indatel aims to interconnect multiple statewide and regional gigabit backbone networks to create a single nationwide gigabit backbone network reaching rural America.
The CNS network is based on Cisco's ONS optical networking platform, which includes ROADM technology to support 100 Gbps wavelength services.