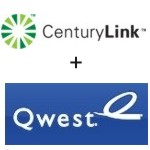 With the approval of the Minnesota Public Utilities Commission, Minnesota is the 19th state to sign off on the pending CenturyLink-Qwest merger. The telecompetitors have agreed to invest a minimum of $50 million in broadband infrastructure in the state over five years.
"We are looking forward to bringing a wider variety of communications solutions and greater broadband availability to Minnesota than either company could offer alone," said Duane Ring, CenturyLink northeast region president.
Combined, CenturyLink-Qwest will operate some 1.45 million access lines in the state.
CenturyLink and Qwest are still seeking approval from Oregon and Washington, as well as the FCC. They are expecting the transaction to close on April 1.