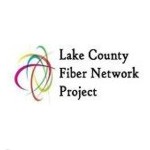 A Minnesota county that won a $66 million broadband stimulus award is encountering both funding and management challenges as it sets out to build a planned fiber-to-the-home network. And although some of the challenges it is facing are unique, the case could be a sobering example of the kinds of issues that other stimulus winners, particularly municipal projects,  should be prepared to address.
The Lake County Fiber Network won its stimulus award from the Rural Utilities Service in September in the form of a $56.4 million loan and a $10 million grant, with the stipulation that the network operator also would provide $3.5 million in funding of its own.   According to a report published by the Lake County News-Chronicle,  Lake County planned to satisfy the matching funds requirement by bonding for the money. But, the News-Chronicle reports, a murky bond market and sky-high interest rates added nearly $2 million in interest on the deal.
Accordingly, Lake County Board of Commissioners recently voted to use $3.5 million in public money for the project—a move that board members previously had said would not be necessary, according to the News-Chronicle.
In the midst of all of this, the board also has made the decision not to work with National Public Broadband, the consulting firm that helped the county with its application for stimulus funding. "The two sides battled for nearly two months and couldn't solve issues based on bonus payments and the ability for the county to fire NPB without cause and without penalty," the News-Chronicle reported.
Controversy surrounding NPB chief executive Tim Nulty—justified or not–also may have figured into the board's decision. After a career that, among other things, reportedly included stints as a professional soccer player, chief economist of the U.S. Senate Commerce Committee, and senior project manager for the World Bank,  Nulty went into semi-retirement in Vermont about 10 years ago. There he ended up spearheading the creation of Burlington Telecom, another municipal FTTH network.
Burlington Telecom may be familiar to the Telecompetitor community because the organization, which was started without public funding, recently found itself unable to make its loan payments. Nulty left the organization in 2007, allegedly over disputes about marketing.  He claims the network was making good progress on meeting its business plan at that time. In commentary provided to the Community Broadband Networks site in December,  Nulty argued that the network was mismanaged after he left.
"After I left, BT's marketing program was suspended on orders from City Hall and never fully restarted," wrote Nulty. "The Blue Ribbon Commission last year identified inadequate marketing as the single biggest failing by BT management after I left." Whatever the facts are in the Burlington Telecom story, an important lesson to take away from it, as Community Broadband Networks notes,  is the importance of proper oversight and communication.
Considering that many stimulus winners, like Lake County Fiber Network, pledged to provide matching funds, it also should be interesting to watch for further funding challenges in that area. It's unclear at this point whether it was a widespread practice for stimulus winners to plan on using the bond option to raise matching funds but if it was, other awardees also could be facing similar challenges. It's also unclear whether the financial market is singling out municipal networks as a bigger credit risk than incumbent telcos or other experienced network operators seeking funding. But that's another development worth watching closely.