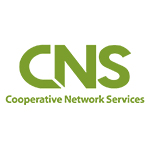 In the latest fiber M&A deal news, Cooperative Network Services (CNS), operator of a Minnesota fiber transport network, said last week that it has acquired the assets of West Central Transport Group (WCTG), another fiber network that operates in the state. Both CNS and WCTG are owned by local telecom providers and the two entities have eight owners in common.
The deal will increase CNS total fiber miles to 2,500. A previous deal between WCTG and 702 Communications, another Minnesota fiber network owned by local service providers, will continue, which will essentially establish a statewide network with 10,200 fiber route miles and 40,000 on-network/lit buildings.
The joint network that was operated by WCTG and 702 goes by the name Aurora Fiber Optic Networks, and that name will now apply to the CNS and 702 networks. Aurora Fiber Optic Networks will continue to be part of INDATEL, a nationwide network of statewide and regional networks with an emphasis on smaller markets.
According to a CNS press release, the CNS acquisition of WCTG will make pricing more competitive and will hasten the quoting of circuits. "Customers will enjoy highly available services, with faster resolution times," CNS said.
Fiber M&A
Statewide fiber networks are a "key ingredient" for rural telecom providers to remain "relevant," said CNS CEO Jason Dale in the release.
"The acquisition fits perfectly with the CNS purpose of Bringing More Broadband to More Rural Places . . . it creates new opportunities for success for many rural MN independent telecom providers, ensuring they have access to essential network services, and that they have a stake in the transport business for the future," said Dale.
We're only a month into July and the CNS WCTG acquisition is the second example of Minnesota fiber M&A this month. Last week, Metronet acquired Jaguar Communications, a last-mile provider in 13 counties in southern Minnesota.
Some readers may know CNS as a provider of professional services to rural telecom providers. That business is a separate unit of CNS.