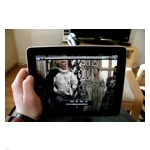 Young adults have voracious appetites for TV and video content, according to a new Millennial video habits survey from TiVo. Whether it's delivered via conventional pay-TV or OTT services, Millennials don't have a lot of patience, however, at least when it comes to the search and discovery process.
Following up on consumer TV/video market research released earlier this year, TiVo found that Millennials and younger, Generation Z viewers are quicker to quit watching TV shows than those in other age groups if they have trouble accessing them. Troubles might include content being placed behind pay-walls or distributed across a variety of entertainment sources.
Millennials spend more time watching video content per day than any other age group, however. According to TiVo:
A staggering 54 percent of millennials have "show dumped," giving up on a show they previously enjoyed because it became too difficult to access the content, in contrast to just 17 percent of boomers;
Millennials also consume the most amount of content, more than 6 hours per day;
Millennials spend 32 minutes per day searching for content to watch, a number boosted by the number of services and devices they have in the home.
Millennial Video Habits Survey
Technophiles as compared to older age groups, Millennials are also the most comfortable using video entertainment services and devices:
73 percent of Millennials have streaming video devices at home;
91 percent pay for at least one subscription streaming service;
On average, Millennials own 3 streaming devices and subscribe to 2.7 paid streaming services, providing them with a myriad of entertainment options and access points.
Furthermore, in their homes Millennials split viewing time across multiple platforms, services and devices. They also have largely unmet high expectations regarding the ability of equipment to interoperate seamlessly.
3 percent of Millennial pay-TV subscribers use the programming guide every day;
53 percent of Millennials want recommendations on what to watch;
55 percent would pay to simplify search across platforms;
43 percent of Millennials use voice commands every day where only 8 percent of Boomers feel comfortable enough with the technology to do the same;
46 percent of Millennials feel extremely frustrated when they cannot easily find and access the programs they want to watch, in contrast to just 20 percent of boomers.
"The media industry is facing a perfect storm with increased choice and access to content, at the cost of massive fragmentation and frustrated consumers," TiVo VP of strategy and market research Paul Stathacopoulos was quoted in a press release about the Millennial video habits survey.
"The coveted Millennial demographic is in the eye of this storm, consuming the most content across the most services and platforms. However, members of this generation have short attention spans, and they are the most likely to 'show dump' when access to content becomes challenging. These are cautionary signs for content owners who rely on loyalty and continued engagement to rationalize and realize returns on their investments in creative properties."
Image courtesy of flickr user Ben Dodson.