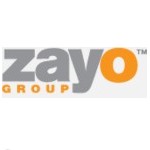 Today's news on the fiber transport business is Zayo's acquisition of American Fiber Systems. The acquisition adds to the ongoing momentum of investment in fiber transport networks. Other recent transactions include a $137 million investment in DukeNet from Alinda Capital Partners LLC and an investment of $140 million by Allied Fiber to build a new fiber transport network.
As for Zayo, they are no stranger to acquisition. They've been on a acquisition tear basically since their formation. Based in Louisville, Colorado, Zayo operates a 20,000 route mile fiber network across  141 markets and 23 states. With the AFS, currently based in Rochester, New York,  acquisition, they are adding 1,200+ route miles of metropolitan fiber networks across nine markets and regionally throughout the State of Georgia. Terms of the transaction were not disclosed. They are expected to do more deals, with some even speculating Zayo may go after bigger fish, including companies like Level 3.
Fiber transport networks are of particular interest these days because of the ongoing investment in broadband for both wireline and wireless networks. Transporting demand for bandwidth from both residential and business aggregation points as well as from wireless towers is a growing and lucrative business.
Smaller carriers and enterprise customers are eager to see alternative fiber transport options than from the dominant middle mile providers of AT&T, Verizon, and Qwest (just ask the group NoChokePoints). That's opened the door for companies like Zayo and others, including the companies represented by the Indatel Group, to provide transport. Expect fiber transport investment to continue.