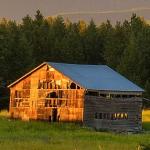 The state of Vermont and Microsoft are partnering on a plan to expand computer science education and digital skills. The plan was announced by Governor Scott in an address to the state legislature this week.
As part of the relationship with Vermont, Microsoft will implement several skills programs that it is exploring with the governor. These programs include:
YouthSpark, which provides increased access to technology education and job skills training for young people, focusing on computer science, especially among underserved youth, young women, and racial and ethnic minorities.
YouthSpark in Schools, a dynamic day of professional learning for Career Technical Education (CTE) teachers, classroom teachers in STEM subjects, school and district technology officers and administrators, youth-focused non-government organizations and others from Vermont school districts.
DigiGirlz, which gives middle and high school girls opportunities to learn about technology careers, connect with STEM industry professionals and Microsoft employees, and participate in hands-on computer science workshops.
DigiCamps, a series of sessions for youth to provide the same experience of developing and learning about cutting-edge technologies as DigiGirlz but including both girls and boys.
Imagine Academy, which gives students and educators the curricula and certifications they need to succeed in a tech-driven economy.
Vermont is one of several states in which Microsoft has an Airband Initiative. That initiative aims to use a number of approaches to bring broadband services to approximately 2 million people in rural America by 2022. In Vermont, Microsoft's Airband partner is RTO Wireless.
The Airband Initiative made a lot of news in 2018.
Among announcements that Microsoft made on the project last year: